"Art and design drive innovation and new thinking", says Anna Valtonen, Dean, Aalto University School of Arts, Helsinki
Anna Valtonen, Dean of Aalto University School of Arts, Design and Architecture, Helsinki, is a respected name in her field. She combines a deep understanding of design with extensive management skills and academic experience. Her research has primarily focused on Finnish design history and on use of design in organisations. She served indifferent positions in Nokia between 1997 and 2009, most recently as Head of Design, Research & Foresight. Prof. Valtonen, who has completed a Doctor of Arts and was selected to be international member of the Royal Swedish Academy of Engineering Sciences in 2014, speaks to Faizal Khan.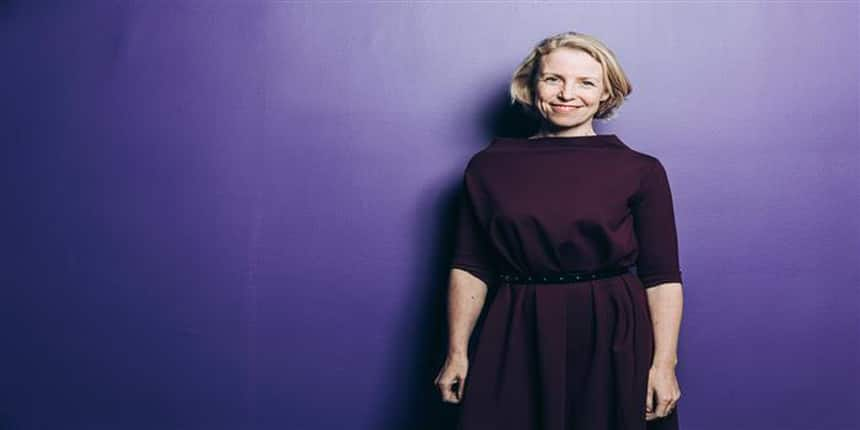 Q. What have been the changes in the quality of design education witnessed in the new century?
A. Design education, like all education, needs to adapt to a changing world. Now we see a need for more of a broad design mindset in addition to the field specific knowledge and skills. So, we still need to provide formative education, but we also need to develop student confidence to be thought-leaders and forerunners in their respective fields. In short, this requires more connective tissue between our course work and societal needs—design is an important component in creating a better society around us. The quality and impact of design research has also increased substantially – and the newest insights from research are implemented directly into education.
Q. How has Aalto Arts adapted to the needs of design solutions for the contemporary society? 
A. We have been very mindful of this in our education as a school but also as a larger university. Design thinking is too important or far reaching to only exist in any design department. So we work a lot to connect up to other fields (business, technology) and an expanding sense of design thinking with our societal partners.  
Q. How is design thinking responding to the crises in global society from issues like climate change, refugee crisis, economic and gender inequalities and marginalisation?
A. This is central and core to the mission of the university to solve grand societal issues. Our education and research can create more sustainable materials for textiles, or rethink government policy in order to be more inclusive. Often our tangible design work, like designing better housing for refugees, can also be used to generate the broader societal discussion around the importance of these topics. And much happens beyond the classroom, more co-curricularly with different student projects, industry partners, internships and externships.  
Q. What is your philosophy behind integration of design processes across the world as you have appointed an Indian design educator to Aalto Arts?
A. We see ourselves on a global stage. Not just Aalto, but Finland. Maybe this is a literal worldview, we must look at our issues here at home but cannot pretend those issues aren't connected to a larger economic or environmental need. We are increasingly an interconnected world. So we hope that our faculty reflects that perspective and diversity. We can not afford to be or become a monoculture or echo-chamber — that misses the point of higher education as a change agent today. At Aalto, we wish to attract the most talented individuals – both in our students and faculty.
Q. How can students from India benefit from the design education imparted at Aalto?
A. We have a rich art and design heritage here and one of the best design educations in the world, but I also think Finland is a tremendous place for those who want to gather a new point of view and radically shift their perspective. We offer tremendous focus and freedom. Our programmes are here to amplify and empower the students of our university to redefine and recast the world in their likeness. 
Q. Finally, what is the role of art and culture in responding to society's challenges?
A. Art and design drive innovation and new thinking, but also radically question and challenge our society and culture. This comes from a sense of critique and critical dialogue that is central to our education. We want to disrupt and problematize, to question and to reframe. 
When we are able to ask questions to which we do not know the answers, we can also start looking at answering big societal challenges in ways we did not know existed.