Design Careers you should look out for
The designing industry in India is booming, be it animation or accessory or product design. There are many career prospects for designers in India and abroad. Design in India is coming up in a big way. Various avenues have opened up for those, who are interested in making a career in design. We are going to tell you about the best design careers in India, with a good potential in growth.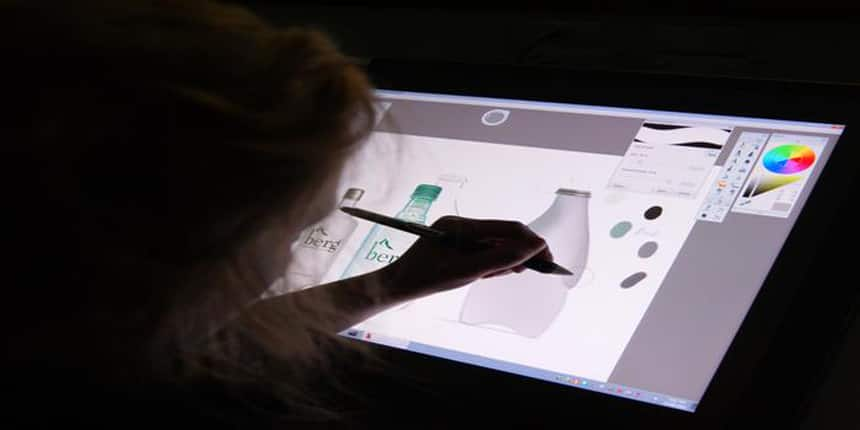 Animation is one of the fastest and the most in-demand industries in the world. Multimedia is an enormous field and it has diverse mediums of communication. Multimedia brings together graphics, animation, audio and visual to create a virtual magic. Here we are going to talk about only the aspect of multimedia, i.e., animation. To become an animator one doesn't require any specific academic qualification. Those with basic sketching skills and a passion for animation can enter this field. However, for a better job prospect and to earn big bucks one should have a degree or a diploma in animation.
Accessory Design has a huge scope as there are various items which come under this category. Footwear, jewellery, home and interior products such as bathroom and kitchenware, fashion and lifestyle such as bags and glasses all come under accessories.
Accessory design is gaining importance as a course in design schools, polytechnics and training institutes. When it comes to accessory trends, they get updated every four years, if not less, because of which there is a great need for accessory designers. Programmes on offer focus on two aspects - one is accessory and the other is the material used. One can earn anything between Rs 1.4 lakhs to Rs 5 lakhs per annum based on the brand, company and location. Product companies, export houses, department stores, established designers, craft organizations and design houses, all hire accessory designers. An accessory designer can also walk on the path of an entrepreneur. The exciting proposition of being able to work on a variety of subjects is something which motivates a lot of entrepreneurs.
Brand Identity
With the number of start-ups steadily rising in India, brand designing has come up in a big way. Even the smallest of businesses are going in for brand designers. When it comes to building up a brand, brand designers are the ones who will help your brand stand out from your competitors and make them easily recognizable for your customers. Brand designers also help to establish the kind of synergy, which is needed for a successful brand. If you are the creative type who loves to make strategies and play with various design combinations, then the field of brand designing is ideal for you.
When we talk about interior design, the general notion is that it means just the look of the interiors. Well, interior designing is a lot more than just looks; it is also about the functionality of the design. You may have a huge apartment or an office space, but if it is not designed properly you will have problems using it. So, interior designing is not just about the aesthetic sense.
The foremost of these challenges is designing interiors that are eco-friendly, sustainable spaces. People have started to realize the importance of a clean and a safe environment and therefore demand the same from the interior designers.
By just using the windows, doors and cross ventilation currents smartly in your design and focusing on reducing waste creation on your site, one can make a difference
Shwetangini Rastogi,
Interior Designer
An interior architect goes through a basic training of understanding structures and built forms just like an architect along with getting a rigorous education in various kinds of materials (sustainable and regular), software, furniture making techniques, environmental planning and much more.
Fashion Photography
In today's fast-moving world, photography is the sole medium which has the power to bring a momentary pause into the chaos. Since their invention, photographs have always provided the society the reflections it needs to see. Images like the Napalm girl running naked during the Vietnam War was one of the most iconic images. The image shattered so many beliefs and gave mileage to the anti-war protests taking place in the US.
Talking about the career prospects, there is a lot of scope in the industry, especially for those who are into fashion photography. However, in order to be a good fashion photographer, you also need to have a sense of design. Design and photography go hand-in-hand. Both require creativity and an understanding of how colours work, apart from other things. Knowledge of both the mediums will add to your understanding of photography.
It is important to expose yourself to different fields of design and communication to keep up with the fast-changing scenario in all fields.
Hansraj Dhochaniya,
Photographer
Understanding of designing will help you become a better photographer. If you understand design, you will start looking things from a different, and probably a macro perspective.
Product design is a process through which a product is created which can be used by other people. There is a lot which goes into the designing of a product as it requires a thorough understanding of many fields such as engineering, manufacturing, marketing and research. Product designing is relatively new in India, if we look at in modern terms. Right now, there is a mad demand for product designers in the country as there are a number of start-ups, which are cropping up, and they all need product designers. Product design seeks to look for solutions, while at the same time it emphasizes on the usability of the product.
Each industry hires product designers so that their products are more attractive. These days, companies and industries give huge importance to how the product looks from the design perspective. As a product designer, you will have to help your customer identify the problem, investigate it and design such a solution that the product not only works seamlessly, but user experience should also be of the highest quality.