Design aspirants are abstract thinkers requiring experiential education, says Dr. Sanjay, Vice Chancellor, World University of Design


In a conversation with Careers360, Prof (Dr.) Sanjay Gupta, Vice Chancellor, World University of Design, shares how the University is engaged in giving wings to the young and creative minds who want to pursue design. The IIT Delhi and IIM Ahmedabad alumnus opines why 'experiential learning' is the need of the hour if we want to bring out the best designers in the country.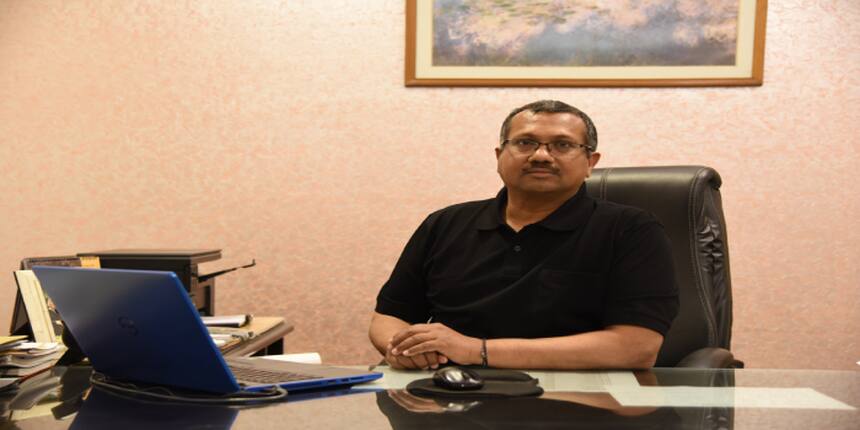 Read the interview where Dr. Gupta shares why design will always remain a niche segment. He also talks about how WUD is committed to impart innovative design education to its students so that they can become the best ones in the industry.   
Excerpts from the interview:
Careers360: Why is there a surge in design education?
Dr. Sanjay: Creativity has emerged as a key ingredient for what employers are looking for in future. Be it information technology, fashion, or any other allied industry, there is a huge demand for designers nowadays. Recruiters are looking for creative minds, who can act as a catalyst, make their ideas work, and improve the business.
Careers360:  Is there scarcity of good design colleges in India as of now?
Dr. Sanjay: The number of graduates coming out of proper design colleges is not even two thousand, whereas the established need nearly three-four years back was for more than eight-ten thousand graduates per annum. At this moment, the number of graduates coming out is about 20-25% of the need. There is a huge need and gap that is still not filled. So, the need for good colleges is high.
Careers360:  Have you introduced or planning to introduce special course(s) in design?
Dr. Sanjay: In design, we have started one programme called transportation design, which is not just automobile design. It is much wider than that. For animation and game design programmes, we have tied up with the Harvard of film making- Vancouver Film School. Moreover, we have introduced design strategy and management for management aspirants.
Careers360:  What is the time gap between completion of the course from WUD and getting a job?
Dr. Sanjay: Our students would jump into their careers immediately. There is almost no time gap in the sense that the students are going to immediately be a part of the industry. We have a provision where the final semester would be done with a company as a graduation project. As many as 99 out of 100 students end up joining the companies.  
Careers360: What are the key challenges that fashion and design education face today? How do you tackle them?
Dr. Sanjay: First of all, aspirants have to understand that design is a serious field. So, enter this challenging domain only if you are completely willing to do so. Secondly, aspirants find it very difficult to convince their parents to pursue design education because it is an unconventional sector, especially for boys. In our university, the ratio of girls to boys is 60:40. But one should definitely follow his heart.
Another challenge is getting good faculty, because teaching doesn't pay as much as designing. So, very few are willing to come and teach. Moreover, there is already shortage of designers in the country. So, students are not getting good design teachers, which is a major concern. 
Careers360: How has the fashion domain evolved over the last 8-10 years?
Dr. Sanjay: As much as 70% of fashion or the cost is fabric. It's how you manage the fabric that creates fashion. So, most of the changes that are happening are done in the field of fabric. At present, there are different types of garments available such as anti-bacterial, non-smelling, healing, functional ones having electronics, ones not requiring washing, those smelling nice, those giving slim look, etc. The vehicle on which they would move is fashion. It is evolving in the sense that it is becoming more functional.
Giving size to the Indian population is also something new. We have never been sized. We are all wearing US and UK sizes. So, this is a great step in the fashion domain.        
Careers360: What are the emerging opportunities or new work areas for freshers in this field?
Dr. Sanjay: The allied industries, especially IT, are hiring designers by hundreds. Big companies like Wipro, Cognizant, Accenture, etc. are in great demand of creative minds. This was not the scenario earlier. But now a number of popular fashion designers, fashion houses, and design companies are recruiting designers for a myriad of tasks.   
Careers360: How do you plan to integrate recent evolving trends into your curriculum and pedagogy?
Dr. Sanjay: As a university, there is a standard procedure in which we review the curriculum every year, and make changes we want to make. We get it approved by academic council, and then incorporate it in the syllabus.  
Careers360: Does the University offers campus placement opportunities?
Dr. Sanjay: We have a placement cell for the purpose of conducting campus recruitment for our students. Also, we have signed MOUs with various well-known organisations. We have tie-ups with companies for internships as well. They visit the University and participate with us. Our students are involved with various design projects already in the industry. From my institution, a fresh designer will go at a better package than an MBA or B.Tech. fresher.
Careers360: How important are internships for design students?
Dr. Sanjay: We believe in 'experiential design' and 'experiential learning'. It means external learning, and in design everything happens outside the classroom. Design education by nature is experiential, so internship is part of the learning. It cannot happen without practical knowledge.
Careers360: Any message to the aspirants? Why WUD is the best place for them to learn design?
Dr. Sanjay: Design is a field where you can sing at your work, where you can enjoy what you are doing, and get paid for it. If you want to be in that area where you can spend your life like that, then come and be a part of this distinctive industry.
World University of Design is a completely new concept where we have broken all the walls and brought in all creative streams together which have synergies between them. Our distinguished faculty comprises like-minded design experts. Moreover, we are teaching on a curriculum which is very futuristic, and focuses on how things will be in future.
Also Read:
World University of Design Campus Virtual Tour
Universities offering Design Programmes
World University of Design, Sonipat Updates and Articles
World University of Design Courses & Fee Structure - Know abou...
06 Jan 2020
World University of Design Campus Life – Students willing to g...
16 Mar 2018