"We focus on changing trends and keeping up with advancements in technology", says Rupal Dalal of JD Institute of Fashion Technology
In a conversation with Careers360, Rupal Dalal, Executive Director, JD Institute of Fashion Technology, shares the ways the level of design education is evolving swiftly along with the fashion and design industry. She also talks about how the Institute is focusing on imparting the best and latest education to the future designers.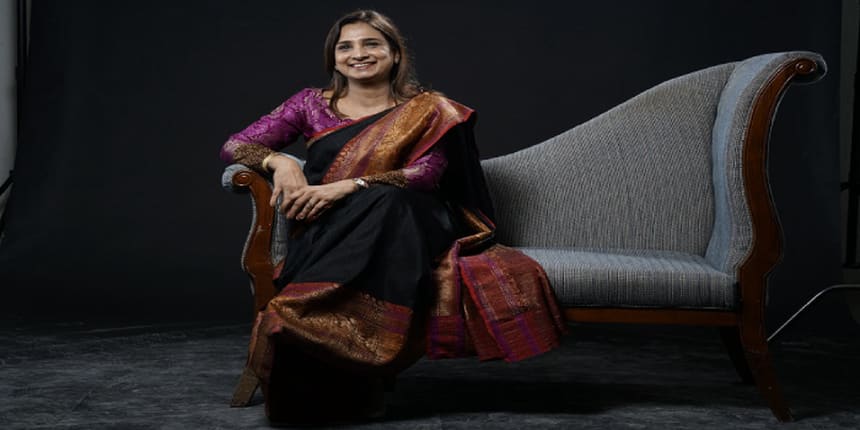 Read the interview where she reveals about the new courses that have been added at the Design School keeping in mind the latest market trends. She also explains they ways they tackle the key challenges faced by fashion and design education.
Excerpts from the interview:
Careers360: How have the fashion and design programmes evolved over past few years?
Rupal Dalal: Conscious and subconscious practice of fashion and design is longstanding in Indian culture. The prosperous and unfathomable artistic roots, as well as growing economic position in global market, are adding to the already existing database of quality design education in India. Fashion and design industry is evolving swiftly, and so is the level of design education. The education has gone from a fundamental knowledge of fashion to cover the wide spectrum of apathetic and ergonomically apposite designs. The number of designers and design enthusiasts is increasing rapidly along with the quality of education and training.
Careers360: What are the emerging opportunities and new work areas for freshers in this field?
Rupal Dalal: Fashion and design is a creativity-driven field. A majority of fresh designers choose to work for an established designer or business/brand to gain exposure and experience in their respective field while a certain section of enthusiasts opt for their own design business. A considerable section of students also go for freelancing as their experience gaining approach. Freelancers have clients from both, fashion designers and corporate business that results in a varied bandwidth of experience. India is still developing in the design field, and with various government-funded design initiatives; it is bound to open new ways for freshers.
Careers360: What are the recent trends in terms of practical exposure and new fields in fashion education that you have observed in the past few years? How do you plan to integrate such evolving trends into your curriculum and pedagogy?
Rupal Dalal: Fashion has grown rapidly from being garment and accessory centric to lifestyle, interiors, home products, etc. At JD Institute, we focus on imparting the best and latest education to our students and the future designers. We have access to the most up-to-date fashion, lifestyle, accessories, automobiles, interiors and global trends through WGSN. Moreover, our London Exchange Program provides students an opportunity to understand fashion at a global level, and also to showcase their designs at the India Fashion Week, London for firsthand experience in managing their own products and designs.
Careers360: Have you introduced or planning to introduce special fashion course(s)? Please also name some of the other new programmes that have been introduced in the past few years.
Rupal Dalal: Design industry is growing by leaps and bounds. The domestic textile and fashion industry in India is estimated to reach USD 250 billion by 2019. As per the need of the hour and to meet the increasing demand for workforce required by the industry, JD Institute is constantly striving to bridge the gap and churn out skilled workforce. As a recent endeavour, we have introduced Fashion Styling as fashion designers and stylists work in tandem to put across commercially viable products to the consumers. We have also started offering Product Development as the industry continuously demands new products to be presented to people.
Careers360: Are you planning to bring any change in the flagship programme curriculum for the upcoming academic years?
Rupal Dalal: Our programmes are industry-oriented, and a constant upgradation is done keeping in view the advancement in the technology. We have incorporated the practical aspect of the techniques followed in the industry. Also, the students are trained in areas like business communication, export policies, etc. so as to bridge the gap between academics and industry requirements.
Careers360: What efforts do you put to keep your students motivated and updated?
Rupal Dalal: Design education requires a focused approach towards learning by building up a strong technical base. The key to success is having a diligent attitude complemented by loads of patience to take up the ladder step by step. The current generation of students is a go-getter and is driven by instant gratification. Motivational lectures and inspirational sessions are conducted regularly to keep their morale high. Regular interactions with industry professionals are organized to keep them updated about the latest developments. Also, the teaching methodology followed here provides the students with an insight into the amazing world of design creatively.    
Careers360: How important is it to have a strong alumni base for an institute working for the fashion industry?
Rupal Dalal: The parameter of measuring an institute's quality would always be how well its alumni are placed. Our strong alumni including famous designers like Rocky S, Shane and Falguni, Maheka Mirpuri, Urvashi Kaur, to name a few, have brought national and international accolades for themselves and for their alma mater. Having successful and well-established alumni provide good interactive opportunities for the freshers.
Also Read:
Know all about Interior Design
Know all about Apparel Production
JD Institute of Fashion Technology, Delhi Updates and Articles
Design Internship Experience: Read here how JD Institute of Fa...
14 May 2018
JD Institute of Fashion Technology Campus Life - A college is ...
08 May 2018
Questions related to JD Institute of Fashion Technology, Delhi
Showing 2 out of 2 Questions
61 Views
Is this institute provide internship and placement opportunities to their students.
hi,
see as per students review , the college has good placement record, average salary offered in campus placement is 2.4 lpa, now there is no surety for internship, you need to look for it your self, some of the recruitment companies which comes for campus placement,
H&M, Blackberry, Tommy Hilfiger, Calvin Klein, Rina Dhaka, Mandira Wirk, Market Craft .