DSK International Campus: Brewing India's World-Beating Video Game Developers


What is a Fish Tank? For most of us, it is a simple enclosure of water with fish. But for students of gaming, it is a place where game designers and artists work together. If gaming is an activity full of fun and excitement for many, it means words like 'high level concept', 'milestone', 'place holder', 'flow' and 'engine' for its developers. Put together, these words define a developer's passion to place the best game in the hands of the user. In the brand new world-class institutions like DSK International Campus in Pune, a developer's passion means the push to turn India from a nascent game manufacturer to a force to reckon with in the world.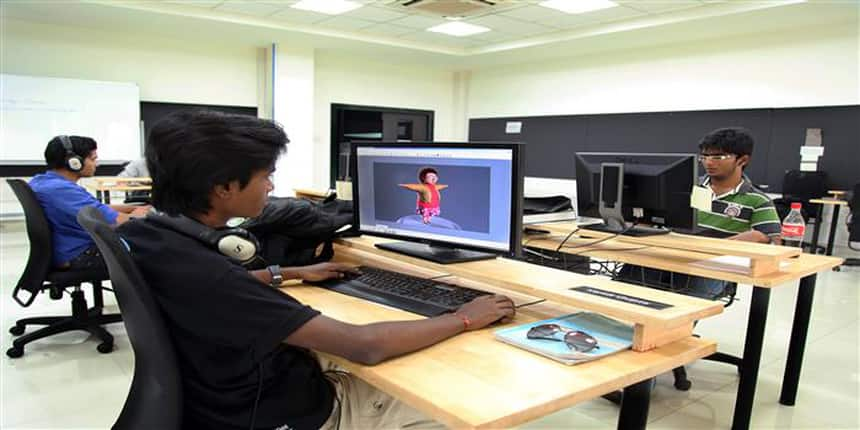 Gaming as meditation
"We in the Eastern world think about meditation. Gaming is actually meditation," says DSKIC Chief Executive Officer Ninad Panse. At the school's sprawling international campus located at Loni Kalbhor in Pune, teachers recruited straight from the industry are training students to create the tools for that meditation. 
'Those Who Wander', one such video game developed by the DSKIC students, is about survival in a world that wishes you dead. And survival depends on you fighting for a cause. If playing a video game is not easy, developing a game stretches its creators to the limits.
We are very industry-centered. What the industry needs is what we do on the campus in terms of student experience. Industry veterans also come regularly to the campus to conduct master-classes. Industry runs in our veins
Ninad Panse, 
Chief Executive Officer, DSKIC, Pune 
At the DSKIC, students believe their limits lie beyond the sky. "So many of us students work in just one game," says Video Game Design student Dipayan Paul. "Developing a game is more difficult than playing one, there are a lot of aspects to it. Designers combine with artists to create a game which everybody enjoys," says Paul, who is part of a team preparing a video game for their final year project. "A good video game is one where you are experiencing a fantasy while maintaining a deep sense of engagement," he adds.
The French connection
The DSK International Campus, which started with a French collaboration, opened its doors to students from both home and abroad in 2008, but it was formally inaugurated three years later by the then President Pratibha Patil. There are about 600 students on the campus, including from Japan and South Korea, and 48 trainers, from India, the United States, Portugal, Greece, Venezuela, Sri Lanka, the United Kingdom and France. In the last nine years, the school has built a strong reputation in disciplines like Game and Animation, besides Product Design and Transportation Design, winning many national and international awards. This speaks volumes of DSK's teaching methods and philosophy.
What the school offers
The school offers a three-year undergraduate programme and in the Video Game discipline, training students in Game Design and Game Art. Currently, there are 100 students training in DSKIC under some of the best video game managers in the world. One such veteran trainer is Philippe Tesson, who has a quarter-century experience in the video game industry. Tesson, who has worked with global gaming companies like the French Loriciels, which made the popular 'Empire' and 'Super Skweek' games, and the English Psygnosis, which made 'Wipeout' and 'Colony Wars', sees a huge future for the gaming industry in India. 
"With everybody having a mobile phone in their hand, the gaming industry is growing fast in India," says Tesson. "The next generation of Indian students is surely going to make the new games for the world."
Teaching and learning
Students who enter the gaming school at DSK International Campus are taught and trained with all the topics related to the creation of a video game: game mechanics, level design, scripting, project management, writing documentation, 2D and 3D art. Students regularly participate in international game jams and create prototypes on different topics like serious games and action games, with professional engines and software.
"At the end of the programme, they are "industry ready" and can easily find a job in India or abroad," says Tesson. A land of storytelling, India is suited to video game development like no other. "I want to see the Indian industry pushing ideas related to our culture," says Paul, who has already finished a three-month internship at Epic Games, an American company based in North Carolina that made 'Infinity Blade'. Paul's teammate Alex George, training in Game Art, draws the story ideas into the screen, while another student, Muadh Solkar, pitches in with his motion picture expertise to create the gestures for the characters in their final-year project.  
Questions related to DSK International Campus, Pune
Showing 1 out of 1 Questions
7 Views
is the dsk international design college open?
Hello aspirant
Yes the dsk international School of design, Pune is open i.e it is established since 2007. It is a new college that offers 7 courses across 5 streams.
It will conduct its own entrance exam in two phases or release its own merit list for admission.
Hope this helps