Enriching Spaces, Defining Places


Just like an artist transforms an empty canvas into a beautiful work of art, an interior designer works with spaces to give it new meaning, character, and charm. Today, more and more people are trying to enrich the many spaces with which they interact—homes, offices, shops, restaurants, hotels, hospitals among many others. As a result, interior design is emerging as a profession much in demand not only in India but also across the world.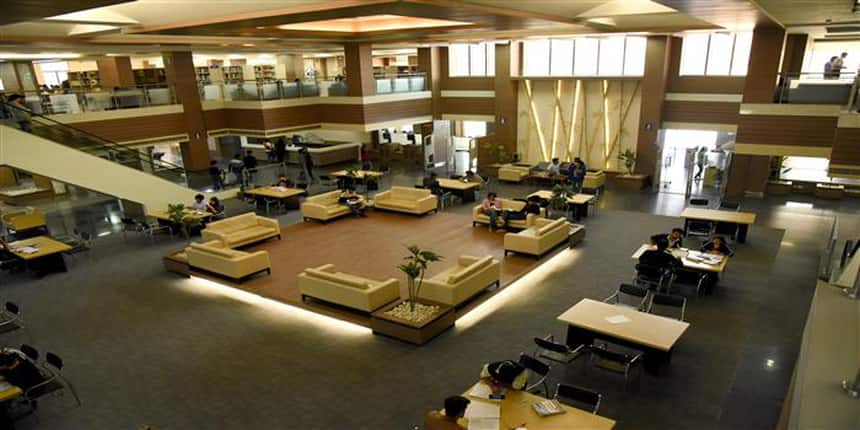 Journey of a decade
Amity School of Design (ASD) is one of the best design institute, which was established in 2004 with an exclusive focus on interior design. The institute is located within the campus of Amity University, Noida. The world-class infrastructure, advanced technology, dynamic pedagogy and accomplished faculty here are committed to nurturing young interior design students to succeed in today's competent marketplace of design. The institute offers Bachelor of Interior Design, Master of Interior Design and M.Sc. Interior Design courses. "We have a full-fledged institute with 15-20 full-time faculty members. We also call experts from the industry to share their knowledge with the students. Academia and industry go hand in hand. Even before their final year six-month industry internship, they are trained by professionals", says Charu Nangia, Head of Institution, Amity School of Design.
Fast Facts
B.Des: Product Design
Bachelor of Interior Design
Master of Interior Design
M.Sc. Interior Design
Website: https://amity.edu/asd/
Programme intent and structure 
The curriculum for interior design is designed to meet the many demands of the industry. Creativity and innovation are key to unlocking new ideas for spaces. ASD is a unique place for design education. With a keen focus on innovative methods of learning and creative activities, students can really let their creativity flow free in this supportive and stimulating environment. At ASD, learning happens not only in the classroom, but through live demonstrations, visits to project sites, guest lectures, case studies and more. Industry exposure is integral to education at ASD. 
Aesthetic sense important
Besides creativity and innovation, interior designers need to have a high aesthetic sense and visual sensitivity. A good interior designer also has a good hand when it comes to drawing and sketching. These skills can come handy when a designer is exploring different ideas. They are also helpful when the designer is expressing different ideas to his or her customers. 
The ability to understand a customer's needs, different lifestyles, preferences and personal tastes is important for an interior designer. Being able to communicate one's own ideas to a customer is also essential. ASD caters to all these aspects through its specialised courses. 
Balanced Education
Interior design is a very specialised subject that requires specific training and education. Besides an eye for aesthetics, the domain needs good knowledge of space planning, building materials, fittings and fixtures. Both creative and scientific inputs make for a holistic and a well balanced education. 
Interior design courses at ASD are linked with Architecture as School of Architecture & Planning, which also functions in the same Amity University campus with common facilities and faculty. This unique nexus between architecture and interior design is a rare combination and opportunity for students and they take full advantage of it. 
Placements and scope
Interior design is an upcoming field with immense scope. Students can aspire to work in interior design studios or architecture firms in the areas of Interior Design, Furniture Design, Retail Design, or Visual Merchandising, Hospitality and Space Design, Real Estate, Intelligent and Green Building Design, Building Automation, Office Design and Sustainable Design. 
Students can also go in for specialised higher education. ASD offers excellent placements with architectural and design firms, builders & developers and real estate, among others. There is a 100 percent placement record, with graduates receiving competitive industry salaries. 
Career opportunities 
An interior designer has the chance to work in a wide range of settings. These can be both residential and commercial. Some of the profiles open to interior design graduates are that of Interior Designers, Interior Decorators, Theatre and Set Designers, Exhibition Designers, Window Display Designers, etc. Launching a private venture or working as a freelance consultant could also be a highly lucrative path. Combine with this a keen business sense, there is no stopping you.