Entrepreneurship: NIDian uses theory into practice
The Khanujas' design project provides users with an engaging and intuitive experience which is closer to the real world as it is integrated with graphics, sounds and connects the visitor to the tourist sites

About the Incubator Comcubator, MICA
Established 2010
Current Incubatee 8
Graduated 2
Offerings Open for all with focus on communication products and services; businesses support in terms of conversion of the idea into a working model, idea labs, radio broadcasting etc.
Residency 2 years extendable by a year
Exit Policy: Funding of over Rs 2 crores from investors/ completing residency or infeasibility or under performance of business idea etc.
Events: Demo day, Design workshop, Idea summit (EDC), Mentorship clinic, Theme Insights etc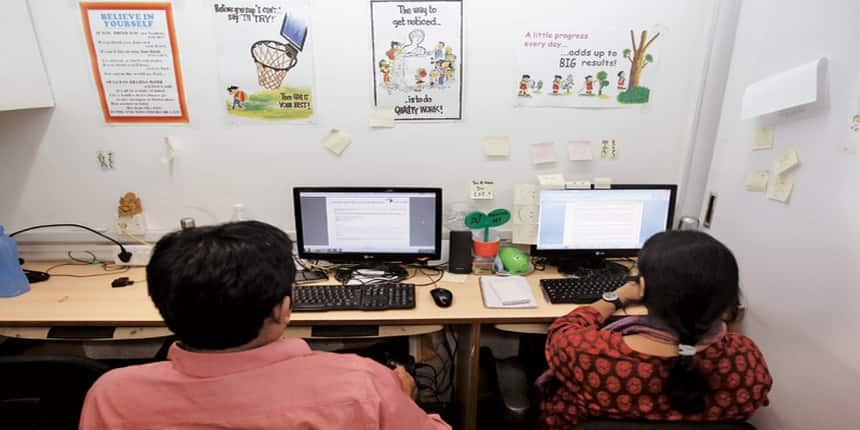 AUGMENTED Reality as a concept is fairly old and established. However, the applications are strikingly novel in diverse domains -- be it sports and entertainment, or medical and strategic sector. Algo Design Studio has tapped the heritage architecture and tourism space to use this theory and scale it up to fill in the void that visitors keep looking for in terms of more 'realistic' information about the place of visit. "The idea was triggered during my final year project in the National Institute of Design (NID) at Ahmedabad when we had decided to work for public spaces," says Neeta Khanuja, co-founder of the start-up. She elaborates, "It was fascinating to realize the fact that everyone has a different perception of a place and every place holds different meaning to every individual, based on various factors like their prior experiences, cultural beliefs, homeland, language, family etc. And if in the process of exploring the unique entities, we could ascertain the connect and belongingness between visitors and heritage sites; it would be a worthwhile exercise to do".
Real world feel
With the advent of mobile phones, and other hand-held devices, the 'augmented reality' technology has grown at an incredible pace with gaming as the most common application. In case of heritage sites, while experiencing places of tourist interest, this system design project provides the users with an engaging and intuitive experience which is closer to the real world as it is integrated with graphics, sounds etc., that one sees around him or her. "To start with, our target audience is anyone who visits old Ahmedabad, and is willing to know more about it, to see how it has gone through a transition in different eras and observably feel a connect. This standalone installation allows the user to get highly localized information, say about a famous eating joint while exploring the site and it does not require him or her to keep switching to a screen," says Neeta.
Prof. UT Rao,
Head, Comcubator, MICA

While mentorship is crucial and gettingproper guidance is important, the entrepreneur has to firmly believe in the idea and that is what happened in Algo Design Studio's case
Accessibility is key
After the NID project, many brainstorming sessions led to development of ideas. On the design front, Neeta says that they were clear that they wanted to build something that is accessible to all people who visit that place. "We did not want to come up with a solution that is device-dependent e.g. we didn't want our users to carry a handheld device while he or she is taking a walkthrough and get distracted from (say) a screen which is a visual barrier or an audio system that cuts-off the surrounding sounds," she says. So the solution was in developing a system, where all the content can be stored, added, removed, updated and is dynamic. This central portal is connected to a set of 'Augmented Reality' installations that fetches contextual data from the portal and overlays it on the real feed. Neeta adds, "Unlike other 'Augmented Reality' browsers we aren't dealing with point of interest and GPS location as we are considering having standalone installations that would involve 360 degrees of rotation and 45 degrees of tilt to ensure that it covers the entire surrounding space".
Incubator's support
Having done quite a bit of research, ideation, and making umpteen visits to old Ahmedabad to set things right, there was a pressing need for more help. "MICA comcubator has been a great support. They believed in our idea and provided us with incubation that involves an office space and all surrounding facilities that an office requires at a very nominal amount. Also their guidance throughout the incubation process and towards building up a studio has played an important role in our journey," Neeta adds. According to Prof. UT Rao, Head of MICA's Comcubator, "While mentorship is crucial and getting proper guidance is important, the entrepreneur has to firmly believe in the idea and that is what happened in Algo Design Studio's case. The challenge for them, however, is in getting the usable critical components of the augmented reality technology from abroad at a competitive cost for lack of Indian manufacturers."
Varied application
Since the duo, supported by a graphic designer and an intern from an engineering college are working in the execution of prototype, there is no need for funding as of now. The prototype will showcase how the overall experience of the system would be. "We are aware of the upcoming opportunities in the heritage sector, so once we have a prototype other things will follow. Further this can also be used in retail and tourism industry and will work equally well for shopping malls, exhibitions and companies," adds Jayant (co-founder), who is also a visiting faculty at CEPT University.
Revenue generation
On the firm's revenue generation strategy, Neeta says, "Till the time we have the system ready, our service-based work would be the only revenue generating vertical. But as graphic design, interior design and interactive installation design are the services on offer which are a major revenue generation vertical, we believe we won't have a problem sustaining ourselves till revenue starts coming from the product vertical."