Footwear Design and Development Institute: Stepping into a bright future
The footwear industry has been making great strides in the Indian and global context—and it is only going to get better. Footwear Design and Development Institute (FDDI) is pulling out all the stops to drive footwear and its allied industries forward into a brighter future. Declared an 'Institute of National Importance' by the Ministry of Commerce & Industry means major changes are underway for the institute and the industry. Recently bestowed 'Institute of National Importance' status has put Footwear Design and Development Institute on the fast track towards worldwide success.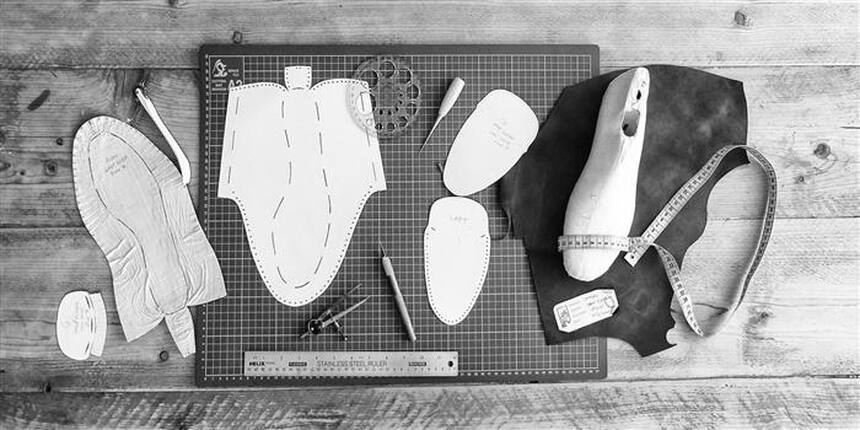 The first steps 
It's hard to imagine that formal footwear education was missing in the country. Yet before FDDI's establishment in 1986, students had to go abroad to study footwear technology. Today, footwear design aspirants have to look no further than the School of Footwear Design and Production, FDDI at one of the 12 campuses across India. 
Fast Facts
BSc: Footwear Design & Production; Retail & Fashion Merchandise; Fashion Leather Accessory Design
MSc: Footwear Design & Production; Retail & Fashion Merchandise; Creative Design & CAD/CAM
UG Diploma: Fashion Design
Website: https://www.fddiindia.com/
Headquartered in Noida, Uttar Pradesh, FDDI has world-class campuses in Kolkata, Rohtak, Jodhpur, Hyderabad, Patna, Ankleshwar, Chandigarh, Chhindwara, Fursatganj, Chennai and Guna. The institute first came into being as an initiative by the Ministry of Commerce and Industry to promote the footwear sector in India.
Providing quality education to support the human resource requirement of the industry is the institute's mainstay, but there is a lot more. FDDI's infrastructure, internationally accredited testing lab, product development centre and the faculty's expertise is extended to the industry. Direct institutional support ensures the sector can grow towards the export of more value-added products. "At the time FDDI was established, our export basket constituted more than 70 percent of non-value added products. Today, it is 70-80 percent of value-added products," says Satyam Srivastava, Head of Department, School of Footwear Design and Production, FDDI. 
FDDI is putting its best foot forward
"We are in the process of improving our curriculum, course content, pedagogy, labs and testing facilities so we can offer international standards for our students to compete at the international level. We are also looking at international collaborations with institutions across the globe. There will be exchange programmes with foreign universities, a flow of both faculty and students," emphasizes Arun Kumar Sinha, IAS, Managing Director, FDDI. These changes will swing into effect within a year, so students joining FDDI in 2018 can expect a whole new and improved experience awaiting them.
"FDDI is setting up eight Centres of Excellence (CoE) in different areas, such as Rohtak for non-leather goods, Patna for retail, Punjab for international business, Noida for leather footwear and fashion, Chennai for design, and Jodhpur for specialised and ethnic footwear. These will be operational in the next three years," informs Sinha.
Courses and curriculum 
"Our system is completely practical and industry-oriented. We have to keep pace with the changing industry dynamics. In order to do that we keep revising our syllabus every four years," says Prof. Srivastava. The first year sees students of the B.Sc. programme picking up the basics of the trade and management. They explore the intense technical intricacies of designing and manufacturing in the second year, and by the third and final year, they go deeper into their specialisations. A student's journey at the School of Footwear Design and Production culminates in a complete product line of 35 pairs of footwear. Each pair of shoe is entirely designed and developed by a student from scratch to finish.
BSc students can specialise in 'Production Technology, Productivity & Quality Management', 'Design & CAD/CAM', and 'Marketing, Merchandising & Footwear Retail Management'. MSc students deviate slightly towards specialisations in Production, Marketing, Merchandising, Management and Polymer Technology. 
Firm footing after FDDI 
The versatile programmes offered by the department translate into varied and exciting career opportunities for students. Production and Planning, Designing, Footwear Fashion/Styling, Marketing, Merchandising, Buying/Sourcing, Costing and Quality Management are some specialised areas of the trade. The uniquely skilled techno-management professionals are high-value assets for the industry. Naturally, jobs are lucrative and salary growth is quite substantial. "We have been able to place students to the tune of 100 percent. We can proudly say that we have been able to provide jobs and quality education to our students," says Sinha.
It is alumni entrepreneurs like Swati Mehrotra, founder of the custom-made footwear design label, 'Swatimodo', who are an inspiration to young students of today. "There is only one institute of footwear in India! The faculty is very talented, the machines and infrastructure is great," says Nikita Hemnani, a first-year PG student who aspires to launch her own footwear production line one day. Young Nikita Hemnani has big dreams too. The first-year B.Sc. student has her heart set on becoming a household name as a top footwear designer in India. What she learns is sure to be her foundation for success.