GD Goenka School of Fashion & Design: Offering Slice of Italy
Italy and fashion have always been synonymous. Home to some of the biggest fashion houses and one of the world's major fashion capitals, Milan, the country's fashion heritage is stitched in time. So when GD Goenka School of Fashion & Design (GDG-SOFD) was set up in collaboration with the famous Italian institute, Politecnico Di Milano, in 2013, Indian students welcomed the edgy world of Italian fashion education right at their doorsteps. The school is the Indian student's hotline to the edgy world of Italian fashion.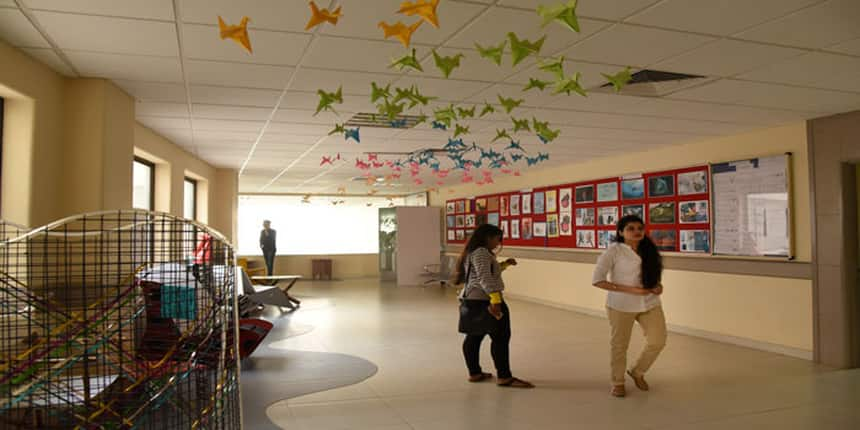 A truly world-class education 
"Our curriculum tries to bridge the gap between Indian and international education systems," says Prof. Mohit Bhardwaj, a founding member and. A student can easily switch from GD Goenka University to Politecnico Di Milano. In fact, for third year students of the Bachelor of Design programme, this is an exciting reality.
Yash Raj, final year Fashion Design student was among the lucky eight to receive a scholarship last year. Other students can pay a fee of Rs. 3 to 4 lakhs for the yearlong exchange programme. "I had the best experience in Milan. Fashion was everywhere in the city. I used to go out and explore, finding new trends all around as I photographed street style fashion. Keeping on trend was really easy," he exclaims. Raj is currently putting together seven ensembles required for his final year fashion project. Every spring sees students of SOFD soaking up the sun and exploring the streets and studios of Milan, Italy. This two-week study tour also includes workshops with Politecnico faculty. While there, weekend trips to cities like Venice and Florence add flavours of history and heritage to fashion education. 
Fast Facts
B.Des: Fashion Design, Product Design, Communication Design, Interior Design, Jewellery Design
M.Des: Fashion Design, Product Design, Interior Design, Jewellery Design
BSc: Fashion Design, Product Design, Communication Design, Interior Design
BSc-MSc Dual Degree: Fashion Design, Product Design, Communication Design, Interior Design
Website: https://www.gdgoenkauniversity.com/schoolofdesign/
Fashion on the cutting edge of technology
"Goenka is very pro-technology. We want to give that exposure to the students from day one," says Prof. Bhardwaj. With a 3D printer, laser engraving and cutting machine, well-equipped photography and prototyping labs, studios and two 'Mac' labs complete with Apple's finest desktops, the institute is leaving no stone unturned. 2016's annual conference, CODE, themed on 3D printing stands testimony. Students designed an innovative 3D-'selfie'-printing machine. 
I
nterdisciplinary learning 
"This is not a stand-alone institution of design. It is connected to the GD Goenka University, so there is a larger ecosystem at play. That's a big advantage. We can have various kinds of synergies with other departments. We have schools of architecture and planning, humanities and social sciences, management, etc. Design can connect to all of these, so we keep doing collaborative projects," says Director Sasi Gopal Menon. 
One such project was about designing a mobile kitchen for an offloading camp. Design students created the look and feel of the mobile caravan, while engineering students worked on rooftop solar panels for powering it, and hospitality students developed the menu. Collaborative, interdisciplinary projects give students a dynamic understanding of design and its application in the real world. 
Academia meets industry 
In October 2016, 16 students of fashion and interior design spent two weeks in Milan hashing out a carpet design project for Canova Home, a popular home design label. Research began back in Panipat, where students visited the manufacturing plants. The idea: designed in Italy, inspired by India. Students recreated Indian motifs to appeal to the Italian market. The response was phenomenal. The company now sells five designs by students commercially. Such success on an international platform is truly motivating for students of the young institute. 
Adding to the beauty of the city
Back home, design students teamed up with the St+Art India Foundation to create beautiful murals on the Arjan Garh Metro Station, New Delhi—making life for commuters more enjoyable, by design. Other brands like Havells, Ducati and Philips have also joined hands with GD Goenka for projects in the past. 
A chance to work in Italy
The institute's strong Italian connect means students get the rare opportunity to study, intern and later work in the fashion hub. In India, Fashion Design students have interned with brands like Vogue, Tarun Tahiliani, Biba, Benetton, Asmara, Saks, Niket Mishra, Aakaro and Divyam Mehta etc. Workshops, conferences, field visits, industry projects and expert guest lectures, are some other ways students are exposed to what goes inside and outside the industry. 
Rapid rise 
Just five years since the institute's inception, the first graduating batch is already making a name for itself. 30-40 percent of graduates have started their own ventures. Some Fashion Design graduates have launched bridal design and fashion photography studios. Others are working for big names in the fashion industry like Rahul Mishra and Tarun Tahiliani. 
The GD Goenka difference
"Only in a great, open space can a creative mind think better," believes Director Menon. Surrounded by the Aravali hills, the modern, landscaped campus is an ideal setting for a creative mind to take flights of fancy and come up with design that is truly inspiring. Located in the 60-acre expanse of the GD Goenka Education City, Sohna, Haryana, the infrastructure and facilities of the institute are simply superb. 
Representation of World's best Institutes
"We have faculty from very strong backgrounds. Most of the best institutes of design are represented here: NIFT, NID, CEPT, SPA," says Director Menon, who is a 1995 batch graduate from NID, Ahmedabad. An amalgamation of world-class infrastructure, cutting-edge technology, distinguished faculty, dynamic curriculum and the Italian association is what gives GD Goenka a distinctive edge. 
Designing a better tomorrow 
"We, here, are trying to make responsible designers. Material should be eco-friendly, recyclable, non-hazardous. We have to develop sensitivity and awareness of the larger issues we are facing, so that when students go out, they try and seek projects which are about being responsible for society," remarks Director Menon. 
Waste as a resource
Next year's annual conference will focus on waste as a resource for design. "We are trying to tackle the issue of waste, which is all-pervading today," he adds. GDG-SOFD has tied up with companies like Bata and Adidas to produce shoes out of ocean waste. In the lead up to the big event, faculty from Di Milano are working closely with student creating solutions for waste from a design perspective. 
Social commitment
In another socially-driven initiative, the SOFD joined hands with Navjyoti India Foundation to skill and financially empower women from underprivileged backgrounds. They worked with the concept of 'zero waste', sourcing waste fabric and crafting bags and other such products out of it. The project make the students connect with social realities.
Where will we see GD Goenka School of Fashion Design five years down the line?
"Our vision is very big and very ambitious. We want to transition into an integrated design school. Where we look at design as a core activity, and see how we can create the right kind of impact, circumstances for students to come and learn, go back and meaningfully contribute to industries and societies," envisions Director Menon. 
The idea is to decompartmentalise design education from what we currently understand only in terms of subjects like fashion, product, interior design, etc. to be more flexible and fluid. This can be achieved by thoroughly nurturing the fundamental skills required of a creative professional or a designer across all specialisations, and allowing students to create their own trajectory thereon out with the full support of the faculty.
A SOFD designer is creative, strong on ideas, highly skilled, technically sound, responsible, sensitive and spontaneous. As the nature of design transforms the world over, SOFD is nurturing contemporary designers who can recognise design in every aspect of life. No wonder the design school has been able to achieve a good reputation within no time and strive for lofty heights.
GD Goenka School of Fashion and Design, Gurgaon Updates and Articles
GD Goenka School of Fashion & Design (SOFD) has announced it's...
11 Apr 2018