How to become a successful Fashion Blogger?
How to become a successful Fashion Blogger? - If there is even a small part of you that wants to become a fashion blogger, and not only just become one, but also grow into a successful face, then you should know that it's a space of cut-throat competition. Despite the challenges, fashion blogging can be an ideal way to display your creative streak, inspire people, and maybe make a living out of it.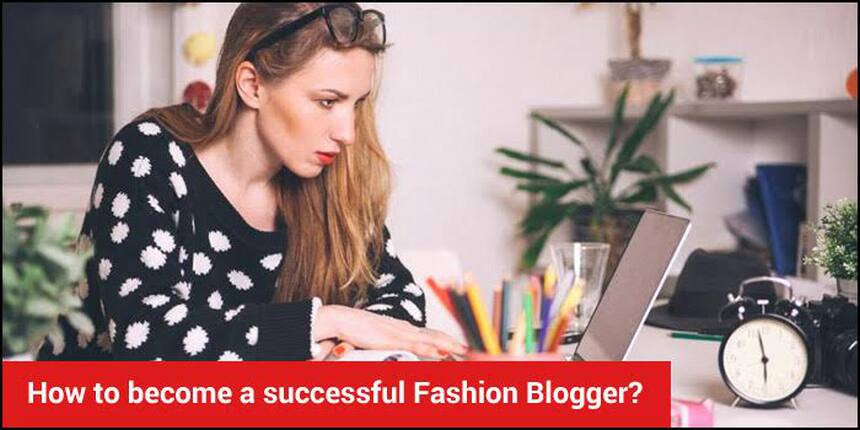 Careers360 gives here some useful tips on how to become a successful Fashion Blogger and run a successful blog. Scroll down to know the top tips on setting it up, spreading the word, and making it a big hit among your audience. Explore below how you can climb the ladder from anonymous to extraordinary.
Develop and define your fashion theme
First of all, you have to decide what aspect, element or theme of fashion domain you want to write about. This is a huge domain, and you simply just can't cover the whole thing. You need to pick a niche that interests and inspires you to write about and share with others. There are innumerable subjects from which you can choose your theme. Some of them are-
Fashion for mid to late teens

Fashion for catwalk models

Fashion for working class

Winter/summer collection

Fashion for kids, etc.
Make your fashion blog distinct
If you are a new fashion blogger who has just entered the domain, first analyse and know what makes your content unique. There is no need of one more blogger, who writes on the same lines as others do. There has to be a point of differentiation between you and others. You need to be distinguished rather than following what is already trending at the moment. It is not necessary that you have to do what every others are doing. This includes risk element, but being exclusive is very important.
Know your audience well
You should be completely aware about your audience and the way they connect with you. Never forget what made people follow you, no matter how successful you become. You need to pay attention to the analytics and back end. You have to observe the search pattern of readers and analyse what they want from you.
Content is king
Having the best quality content is the most crucial aspect to run a successful fashion blog. If you are able to create fantastic content, then it will help you in getting increased readership. Be completely focused on writing amazing content always. Moreover, you need consistency in terms of publishing regularly in order to take it to the next level. Your content will speak for itself.
Make the best use of social media
If you are a fresher, then you should put Instagram to its best use by building and promoting your brand. In some way or the other, blogs are getting less popular because Instagram is taking their place. People like to spend their time in looking and discussing outfits on social media platforms like Instagram or Facebook. These have become the most popular means of interaction in recent times. A fashion blogger can easily engage with its audience via these mediums.
Know yourself well to build your brand
You have to know what works for you in order to make your fashion blog an interesting read. Adding your personal touch is essential. Don't make the mistake of diluting your vision and approach towards fashion by doing everything. You have to be picky and see what works for you.
Have a true identity
Having a true personality is must for fashion bloggers. The point of differentiation lies in showcasing your own charisma. Don't try to be someone who you are not. Be genuine. Don't chase money or fame, and stay true to yourself. Money will automatically follow if you are doing what you love.
Also Read:
What has India contributed to international fashion?
Top 10 Fashion Schools in the world
Life at NIFT Bengaluru- Experience it with Radhika Gupta