More Jobs and Less Designers Available
Pradyumna Vyas assumed the office of Director of the National Institute of Design (NID), Ahmedabad in 2009 after heading almost all its departments in a two-decade-long tenure as a member of the premier institute's faculty. Today, he is also the officiating director of the two new NIDs at Vijayawada in Andhra Pradesh and Kurukshetra in Haryana. He discusses the status of design education with Faizal Khan…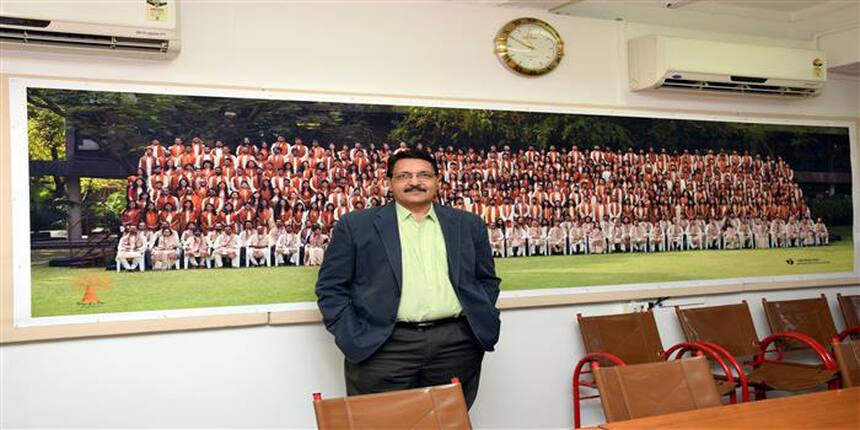 Q. How would you rate the quality of design education in India?
A. The seed for design education was cast in the mid-'50s when American designers Charles and Ray Eames were invited by the government to make recommendations for a training programme to support small industries. They wrote a report in 1958, which put better quality of life and sustainable socio-economic development in the centre. It was ahead of the times. Based on their recommendations, the government set up the National Institute of Design at Ahmedabad in 1961. In 1969, an Industrial Design Centre was launched at the Indian Institute of Technology, Bombay. Design was not pursued by the industry then because of a protected market.
After the economy opened up in the early '90s, it triggered establishment of large companies in automobile, medical and agricultural equipment, luggage, appliance, ceramic and toys, and later in information technology. Because of the opening up of the market, jobs were created for designers and the need was felt for more design schools. Thus many design schools came up in Delhi, Mumbai, Pune, Bangalore and Chennai and these cities became the hubs for design education in India. 
Q. What is the role of design in the economic development of our country?
A. Design is important for both social and economic development and a sustainable environment. The design process is a holistic process for product, service and system development. Design means 'people first'. Earlier, design was based more on style, consumption and personality. It is now changing to more of a responsible way.
Q. How important is culture and tradition in design?
A. As a designer, I would say it is lucky to be born in India at this moment. There is so much socio-economic diversity, also in food, climate. We are almost a continent. This is a feast for the creative people. Whether it is furniture, textile or any other product, you must respect your own strength. New knowledge can be developed based on our traditions. The context is continually changing.
Q. How does design help find solutions to the society's challenges, especially in a developing country context?
A. Design helps in empowering people. Today, the handloom sector is struggling for survival. With its design input, the FabIndia, for example, has helped in a big way in reviving the handloom culture, the same with potters. People were not buying pots, but many new contemporary design solutions are creating a new life in the pottery sector. In jute sector too, we can take the green route to revive jute industry. Also, for wood workers, design has helped in toys and diversifying products. For metal workers too, design has helped in livelihoods and empowerment. Design is also helping in social communication, by making animation films for adult literacy or girl child's education. The society and design are linked and are working towards inclusive development. Inclusiveness and sustainable development go hand in hand. There the role of design becomes important because the designer can take a decision. 
Q. Is there a growth in design schools in India?
A. There are more than 70 design schools in the country today. We are way behind China in the number of design schools, but we are moving fast. However, in design thinking, China is behind us. But they churn out 60,000 designers every year, which is more than what we do. 
Q. Is our design education meeting the expectations of the industry?
A. The pedagogy developed in our design education is making it relevant to the industry's needs for development and competitiveness. Today, there are more jobs than designers available. There are a lot of professionals required by the industry, but we do not have enough designers. The industry needs designers in fields like consumer durables, appliances, transport, furniture, lifestyle, film, animation, gaming and new media. We have also set up a National Design Business Incubator at our campus in Ahmedabad. There is one more coming up in NID, Bangalore. We believe that the industry is looking for innovative solutions. What we are proposing is the industry can take their problems to the incubators and they can give innovative solutions. Innovators can also help launch their own products or service with the help of the incubators.  
Design is important for social and economic development and a sustainable environment. The design process is a holistic process for product, service and system development. Design means 'people first'. Earlier, design was based more on style, consumption and personality
National Institute of Design Ahmedabad Updates and Articles
Questions related to National Institute of Design Ahmedabad
Showing 6 out of 6 Questions