New face of design research


The Centre for Product Design and Manufacturing (CPDM) at the Indian Institute of Science in Bangalore lives by its name. The foremost design research facility in the country is fundamentally product-centric. Part of the country's oldest research institution, CPDM is the new face of design research and development in the country.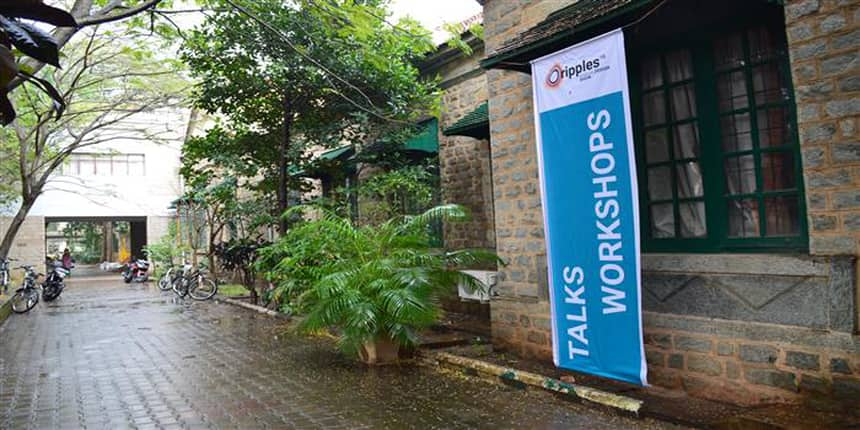 R&D in focus
A product designed by the centre shows its prowess in research and development. It is a prosthetic arm developed under the CPDM's Master's programme in Design. What is different is that 'Purak', as the project is called, is an advanced and yet affordable prosthetic arm. The combination of the advanced and affordable natures of 'Purak' symbolizes the appetite for research and development at CPDM. Its low price and efficiency allow the poor to return to their jobs and earn their livelihoods.
'Purak' happened when two Master's students at the CPDM looked at the problem of prosthetic arms. "The prosthetic arms are either very expensive or rudimentary. But one problem common between both is that they don't really work," says CPDM chairperson Amaresh Chakrabarti. "They are not intuitive, they are not able to wrap around objects of arbitrary shape and they don't get any force feedback. What our students have done is that they looked at how our fingers move and created something that is ten times less expensive and does more work than any other," says Prof. Chakrabarti, an Honorary Fellow of the Institution of Engineering Designers, the peer society under the UK Royal Charter in engineering design.
Fast Facts
M. Des in Product Design and Engineering
Eligibility: BE/B.Tech or equivalent degree in any discipline (along with GATE or CEED) or B.Des. (with CEED) or B.Arch (along with GATE or CEED)
Selection Process: Design Aptitude Test, Interview
Research Programmes: M.Tech (Research), Ph.D
Eligibility: Bachelor's degree in Engineering/Technology; Master's degree in Engineering/ Technology
Selection Process: National Entrance Test, Interview
'Purak' immediately drew the attention of London-based biomedical charity Wellcome Trust, which gave CPDM Rs. 10 crores for a five-year project with the University of Oxford to develop a second version to be launched in both the UK and India. "When British Prime Minister Theresa May visited Bangalore in November, she mentioned 'Purak' as the most shining example of India-UK science and technology collaboration," says Prof. Chakrabarti, who also heads the IISc-TCS Innovation Centre, the IISc Press and the Springer International Book Series on Design Science and Innovation.
A different breed of designers
"It is possible to be affordable and at the same time high-tech. In fact, it is not possible to be dramatically affordable without being high-tech. It is easier to go out-of-the-box. That is what our training at the IISc is about. We create a very different breed of Master's in Design students, who are not only problem-finders and problem-solvers, but they are also implementers of these solutions," says the CPDM head, who is the current Editor-in-Chief of AI EDAM Journal published by the Cambridge University Press.
Courses offered
The CPDM runs two programmes, an M.Des. programme and a research programme that includes M.Tech by Research and PhD in design and manufacturing. The centre was founded in 1997 when it offered the M.Des. programme and by the turn of the century, doctoral research was part of CPDM. The centre's focus is on developing hardware-centric prototypes or products through technology-driven research, something CPDM believes cannot be excelled in without design and manufacturing coming together. There are not many institutions, which are driven by that kind of work ethic. It is no wonder then that CPDM considers itself a top global research centre. "We are not the best in the country, we are one of the best in the world in design research," says Prof. Chakrabarti.
Thumbs up for patents
According to Prof. Chakrabarti, "hundred percent" of CPDM students now apply for invention disclosure for a patent. "About 50 percent get it. These are new technology in their own right. They are not just design registrations," he adds. This year, two former CPDM students -- Anup Chander and Govind Sharma -- got the Red Dot Design Award, touted as the Oscar in design, for their design of a diverter flip-flop that prevents splashing of dirt in use. Sickle Innovations, an agricultural start-up by two M.Des. students, who developed a tool in 2012 for improving productivity of picking cotton from the fields, won the prestigious IBSA Award for 'Innovative Company of the Year' last year. The start-up, founded in 2013, was partly supported by the incubation and mentoring framework at CPDM.
Collaborations
More than 30 PhD students have graduated from the centre where another 30 are currently pursuing their doctoral research. CPDM has trained over 250 M.Des. students, with up to 85 percent of them joining the industry and 10 percent going to incubation and start-ups. According to B Gurumoorthy, Professor of Product Design and Mechanical Engineering at CPDM and the Department of Mechanical Engineering, IISc, the centre produces more PhDs in the country than any other institution, hosts research students from other universities and organises workshops every summer for design teachers from outside the IISc campus.