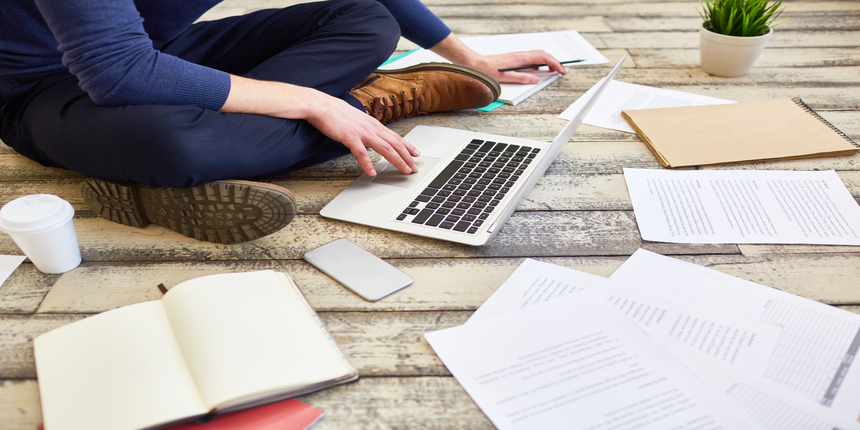 NID DAT Sample Papers 2019 - Candidates aspiring to pursue bachelor of design programme can download the NID DAT 2019 sample papers. The aim of these NID DAT sample papers is to assist candidates get an idea about the type of questions that will be asked in the entrance exam. By solving NID DAT sample papers 2019, candidates will be able to prepare well for the final exam. Solving the sample papers will aid the candidates to know what the exam pattern of NID DAT is like. Apart from this, NID DAT sample papers will also help the candidates to get an idea about the difficulty level of the questions. In this article, candidates can know all about how to download NID DAT Sample paper and exam pattern.
Latest :  Answer key of NID DAT 2019 is available
NID DAT 2019 Sample Papers
Students should solve the NID DAT sample papers 2019 as they would assess their weak and strong areas. Candidates would learn how to manage their time. Apart from this the candidates would also be able to assess which are the topics that are most important, less important and least relevant. All these aspects, which are part of preparation for NID DAT, will ensure that candidates are able to perform well in NID DAT 2019. 
Click here to download the NID DAT 2018 sample papers. 
NID DAT Exam Pattern 2019 
Candidates can go through the NID DAT 2019 exam pattern as this will help them to know what are the type of questions that will be asked in prelims and mains exams. 
Exam pattern of NID DAT 2019-Prelims 
In the prelims, there will be two parts of the question paper. In the first part, candidates will had to answer objective questions and it was of 30 points. Candidates will have to mark the answer in the OMR sheet. 
In Part II of the question paper, there were subjective questions which the candidates had to respond and it is mandatory for them to answer all the questions. 
The prelim exam of NID DAT 2019 was of three hours and it was conducted in English. There was no negative marking for answering the questions incorrectly. 
NID DAT Exam Pattern 2019 - Mains 
 NID DAT 2019 mains exam will be of three hours and the questions will be in different formats like hands-on-model making, drawing, sketching. The total marks of the exam will be 100 and all the questions will be in English. 
Questions related to NID DAT