"A paper design is just not enough", says Akshant Raghav, Industrial Designer, Rhode Island School of Design alumnus
Industrial designer Akshant Raghav, an alumnus of Rhode Island School of Design speaks to Rajaram Sukumar about what makes his alma mater one of the best places to study design in the world...
Q. Why did you choose to study design?
A. We have a family business of exporting handcrafted brass goods, for which Moradabad is famous (it is also known as the Brass City). Our home decor products have a huge demand in the US and Europe. I was always been interested in being part of the family business. I wanted to contribute to the manufacturing process, but from a point where I would be able to design products. I wanted to design something which would be produced in mass quantity. It seemed kind of exciting in the beginning, but I did not know how to go about it because, at that point of time in India, there were only a few colleges that were offering that kind of course.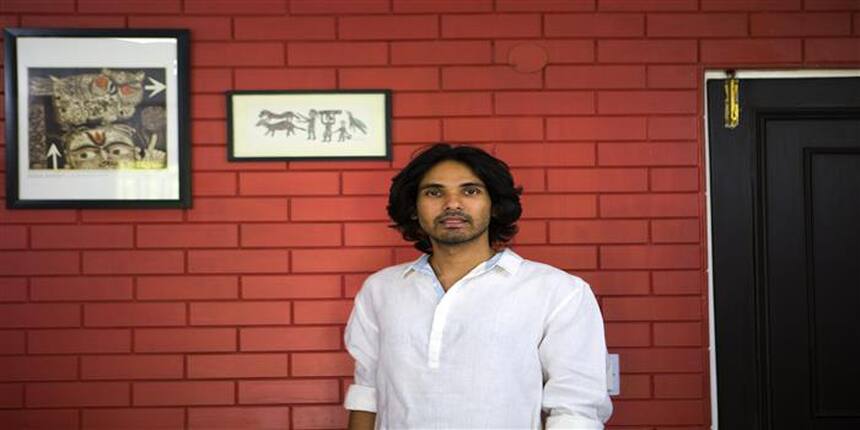 I was searching for design colleges in India and abroad and at that time only NID and NIFT were the top names in India. During my search, I came across Rhode Island School of Design as one of the top schools for industrial design in the world. It had the best faculty for design. That is when I decided to apply for it even though it had a high rejection rate. I got selected for the course which I wanted and since then there's been no looking back. 
Q. What was the process of application for RISD?
A. The application has to be filled online and along with that, you have to mail your portfolio. My portfolio consisted of a bunch of products that I had designed for my company. I was lucky to have that atmosphere around me which helped me build my portfolio. Those interested can send in their sketches or photographs of their products. Some people also send videos as their portfolio. You can send pretty much anything, which explains who you are as an artist or a designer and what you want to do after your education. You need to show them that you are serious about studying at RISD and making a career in design. You also need to submit a couple of Statements of Purpose, a recommendation from high school and a few other documents that show your sincerity as a student and as a person.
Q. How was your learning experience at RISD?
A. Classes are really long and they are justified. Suppose they have given us a project, everyone will be presenting it. This helped us to understand what a person goes through while designing a product or how they made the decision of what needs to be done for a particular project. We also give our feedback and all this takes time. It is old-school, but it is necessary. From RISD's perspective, it is not enough to understand that how design is done on paper. Unless and until you are able to make it with your own hands whatever you have designed, you won't really understand what all goes into putting a piece together.
Q. Does your learning experience translate into your real-life as a designer?
A. I still use, everything I was taught or learned at RISD. I build a number of prototype models on my own. Having somebody do it for me, he/she might take a shortcut and I really do not want that. They might think that certain things can't be worked out and they will leave that part out, without even trying. But if I do it on my own, I will understand each and every part of my design and it will help me find different ways to do the same thing. The workers are quite surprised at my products, because they think that a designer cannot make a prototype or even a working model. 
Q. What was the most defining moment at RISD for you?
A. When I joined RISD, I did not have any art or design background per se. When I went there, all the students from around the world there were so talented. A number of them were educated before in a particular field. It was kind of overwhelming because you come to a place where everyone is really good at what they do. For me, that was a happy moment because I knew it was the perfect place for me to learn. No matter what you bring on your plate, you will always learn something from everyone.