"The world needs great creatives", says Prof. Mike Knowles, Director, Sushant School of Design
Prof. Mike Knowles, FRSA, has over 40 years' experience in professional practice and education. He has an interesting take on design in India and how it can help different rungs of society. Believing in the value of design and craft skills for society, he moved to India to develop job creation through export projects and helped establish the In Group. In 2005, he was elected a Fellow of the Royal Society of Arts and until recently headed the India Fellowship. In 2008, he established a Skills Academy for the University of the Arts London, and was conferred a Visiting Professorship. Knowles is a strong voice in design education…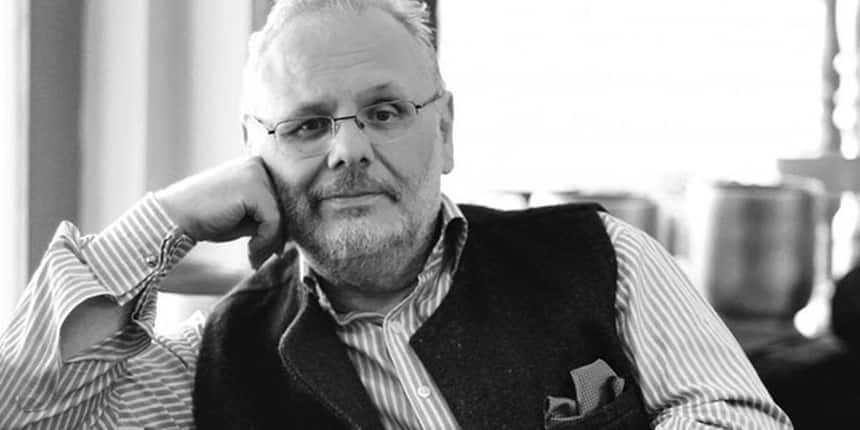 Q. With your experience in design education and policy, what would you say are the challenges of design education today? What needs to change? 
A. India is still recognising just how important designers are in the development of things, and thus how important design education is. The mind-set once common amongst parents to their wards of 'you don't need all that creative stuff to be a doctor' is changing, and it's changing fast, but we still have a long way to go. It's great that the government now recognises the need for a vast growth in the design industry, and when visionaries like Amitabh Kant state, "If we want the world to buy Indian brands we need to revisit design education." But we are still a long way off the majority of other nations, where design is truly valued.
Q. There is a massive need for designers today. What would you say to high school students to consider design as a profession? 
A. Here's a simple one. We are entering the exciting world of Artificial Intelligence. Robots et al, it's happening. Now check out the YouTube post by Michio Kaku on 'What Robots Can't Do', the summary of which is—robots cannot create. So the world needs great creatives, and that's just what designers are. Hence school heads, if you want your students to have great jobs in the world to come, make sure you encourage them to invest in their creativity. 
Q. Sushant School of Design has entered the big league in a very short period of time. What made this possible? 
A. When I was asked to set up SSD, I made two requests. Firstly, that our pedagogy be based on the very successful schools I was associated with in the UK, notably The University of the Arts, London. Secondly, that we become industry-centric, that we helped develop our students to suit industry needs. Our highly impressive Board of Advisors reflects this admirably. But above all else it is our firm belief that the success of a great school is tied into the respect it has for its pupils. Of course a great faculty, which we have, is very important. But above all, the individual student is valued. 
The 4 Ds a Design School Does is: Discover, Define, Develop, Deliver. This process is individual intense. There is no other way. 
Q. Beyond formal design education, how can you include and empower traditional craftsmen and artisans? 
A. Our students are introduced to great artisans from day one. From here they develop a deep respect and appreciation for craft skills. From weavers to potters, carpenters to metal workers and all in between. Once you have touched those skills, learned from these wonderfully talented folk, everything else falls into place. 
Q. In this age of rapid changing technology, how do you manage to emphasize technology?
A. We help develop an understanding of how high technology and low technology skills are actually interconnected. For example, robots are being developed that can spin and weave structures. The algorithms that make up the programming are highly developed but more often than not they are born from simple patterns developed on a handloom. 
Q. The world is changing at a rapid pace. How can we shape future ready designers?
A. All our students become intense Design Thinkers. We mentor the holistic nature of design. Of course, all students joining us do take up a specialisation in their third semester, straight after two wonderful semesters in Foundation. But in truth a good designer, irrespective of their core training will get involved in all sorts of creativity in their professional life, he or she won't restrict himself or herself. A good designer is always willing to learn. For a good graphic designer learning never stops. That's the magic of being in the Design Industry.
Q. What kind of impact do you hope graduates of SSD will make in the future?
A. That's already happening. 40 percent of our Bachelor graduates start their own businesses within two years of leaving us. They, in turn, employ other young designers, often their classmates. They also take into society the special gifts designers enjoy. With our Masters students, it's almost 100 percent. 
Other students continue their learning, often from some of the most reputable D-Schools internationally, only to return to India and share their newfound wisdom. 
Q. What is the design need of the country? 
A. Students. Thousands and thousands of them. China graduates 60,000 designers a year, India at best 3,000. What does that tell you? A lot more needs to be done.