How You can Apply for Fashion Designing Internship ?
How You can Apply for Fashion Designing Internship : Internship is one of the most important parts in student career life. You may learn theoretically from the famous fashion institute. However you need to do an internship to get practical experience as well as to aware how the fashion profession works. A well internship under a reputed fashion houses, clothing brand, famous designer may make a turning point for you. You will learn lots of new things and get exposure to the realm of fashion. But the question arises here is where I should do my internship.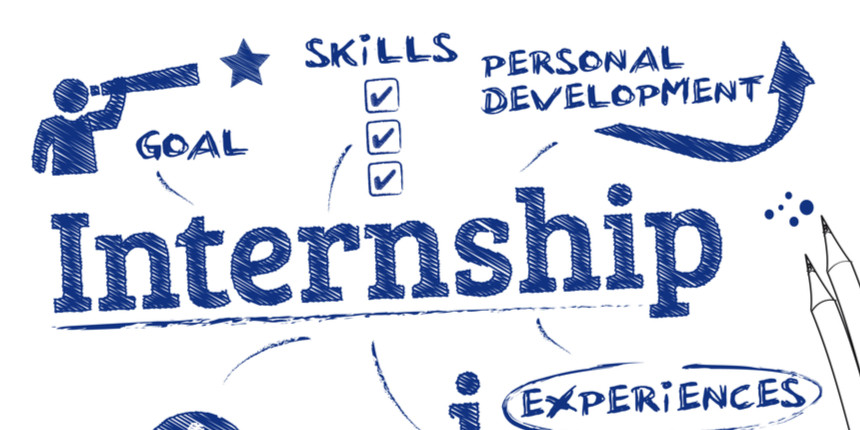 Getting an internship in a repulated fashion firm or under an eminent designer is tough. You really need to be hard working and creative enough. Every year students from different fashion institutes apply for internships in the area of their interest. So the journey may be ambiguous, you may be accepted or rejected many times. But you need to be tenacious and keep walking till you achieve your ambition. Careers360 brings here how you can apply for fashion designing interning.
Being a student you need to start researching where you can apply for your internship. As the world is digitalized you can search for internships on the respective website and social media as well.

Students must keep in mind that the fashion industry is highly competitive and the industry expects a splendid creative person. So you need to be artistic enough and must try to think out of the box.

Portfolio is the backbone of every designer. You are required to make a fabulous creative portfolio which can astonish the person in front of you. An artistic portfolio will give a high chance to get interns under repulated fashion houses or designers.

If you brilliant in marketing, then you can apply for internships in retail shop such as Zara, Burberry, Lifestyle, Pantaloons etc

You can also work under the famous designer Sabyasachi, Manish Arora, Rohil Bal. But like I mentioned earlier you need to be creative.

Well you can also apply as a makeup artist for your internship. You can apply in reputed beauty salon brands such as Toni and Guy, VlCC, Lakme salon, L'oreal Professionnel Salons. Doing an internship in such a reputed beauty salon will help you in becoming a famous cosmetologist.
How to Apply for the Internship for fashion designing?
To apply for the internship students need to send a request letter along with the CV to their choice of fashion boutique or designer. While preparing the CV you must be concise about your career objective and in which field you want to do an internship. You can add your work experience on your resume which will be a plus point point for. For the best opportunity of internship students are advised to contact their institute internship coordinator. Whenever you have summer vacation or winter break, don't just seat yourself around at home. Apply for an internship and get more exposure to the fashion industry.
Fashion Designer Internship - Stipend
Students must be aware that most internships are unpaid. However there are some which will pay you a stipend. On an average most of the fashion houses, clothing brands, designers mostly paid 5000 - 1000 as stipends during your internship. However it varies depending on the designer and fashion boutique.
Career Option After Fashion Designing
Fashion design is an art which applies to the designing of esthetic clothing and accessories. Fashion designing is not all about designing and making artistic clothes. Like other sectors, the fashion industry has increased its popularity surprisingly. Nowadays people are so much more concise about fashion. So the job opportunities for fashion designing have increased in the industry. Few of the career options after fashion designing are as follows.
Fashion Stylist

Textile designers

Fashion Cosmetics

Jewellery designers

Footwear designers

Retail managements

Buyer and Merchandiser

Fashion Model