10 Tips To Crack CEED 2021 In 30 Days
10 Tips To Crack CEED 2021 In 30 Days - Do you ever imagine or think "If that might be better with---?". If you see design in everything around you and have a passion to know more about it then pursuing a career in designing is the best option for you. Many aspirants admitted to the top design institute to learn more about designing. To fuel the engine of dreams of becoming a successful designer, many candidates apply for CEED which is conducted by IIT Bombay every year to offer admission to the design aspirants in various M.Des programmes. To crack the entrance test of CEED candidates join big brand coaching classes, participate in mock test, do hours of study and many more. CEED 2021 will be held on January 17, 2021, in 24 cities across the nation. CEED admit card will be available on the website on January 1, 2021. Read the complete article to know the 10 tips to crack CEED in 30 days.
Latest - Aspirants can fill CEED 2021 registration form till October 17, 2020, without late fees. Also know the complete schedule of CEED 2021.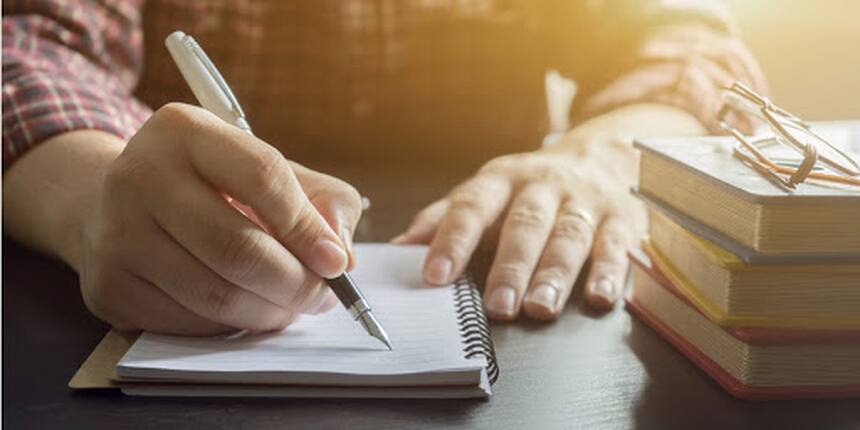 CEED 2021 - Overview
Particulars

Details

Name of the Exam

Common Entrance Examination for Design

Commonly Know As

CEED

Conducting Body

IIT Bombay

Mode of the CEED 2021 application form

Online

Mode of the entrance test

Part A - Online

Part B - Offline
10 Tips To Crack CEED In 30 Days
The most important rule to crack CEED 2021 is managing your busy schedule. Prepare a clear cut time table for your preparation. Most importantly candidates during the entrance test must be smart enough to manage the time during the entrance test. Aspirants must also focus on studying the CEED syllabus 2021 along with other personal work.

It is imperative to have a thorough understanding of the CEED 2021 exam pattern. The exam pattern will be guided to the aspirants at the time of preparation as it includes all the parameters of the entrance test.

The examiners expect aspirants to be problem generator as well as solver. Besides sketching identification of a problem is also one of the important tools of a designer. Enhance your observing skill will help you to identify the problem also the alternative of it.

Practice the CEED sample paper as must as you can. Solving the previous year question can help you understand the question format as well the difficulty level of the entrance test.

Improve your imagination and visualization skills. First get the visualization of what you want to draw in your mind then put your pencil to the paper.

Try for free sketching as sometimes in CEED sketching with instruments is not allowed. For sketching used right equipments like 2 grades of pencil: H-grade for rough work, light drawings and B for rapid work and shading.

While solving the previous year question keep a balance between the speed and accuracy of the answer. Also cover all the important topics which includes in the CEED syllabus before the exam.

Read newspaper, magazine, study the work of your favourite designer. It is very important to know what is happening around you. Also, be a good communicator. The design which you make will be complete only when you convey the same through a proper channel. Develop your communication skill as well.

Try watching banner, post, cartoons or read daily comic strip to get innovative ideas which you can apply it during the exam. It may sound crazy but comic strips actually are the best example of a storyboard.

Lastly and most important point candidates must be mentally and physically ready for entrance exams. Aspirants must not strain till the last minute. Leave your books for a few days before the exam and stay calm, have a good time and relax. CEED 2020 third topper Pramod P.Ranjan said it is important to give the mind some breathing space before the exam.
CEED Exam Pattern 2021
According to the exam pattern of CEED 2021, the entrance test consists of two parts - Part A and Part B. Students must keep in mind that both parts A and B will be conducted on the same day. Part A of the entrance test will evaluate the candidates visualization and spatial ability, analytic and logical ability while Part B will scrutinize the candidates drawing skill, creativity etc.
CEED 2021 Exam Pattern - Overview
Particulars

Details

Number of Paper

2

Mode of the examination

Part A - Computer base

Part B - Pen and Paper mode

Type of Question

Part A - NAT, MCQ, MSQ

Part B - Drawing based question

Maximum Marks

Part A - 100

Part B - 100

Duration of the exam

3 hours wherein 1 hour for Part A and 2 hours for Part B

Medium of Exam

English
CEED Syllabus 2021
IIT Bombay released the syllabus of CEED 2021 along with the official notification. CEED syllabus includes the name of the subjects, topics, chapters from which the question of CEED entrance test will be framed. CEED 2021 syllabus is divided into two section - Part A and Part B. The syllabus of CEED is listed below.
CEED Syllabus 2021 - Part A
Visualization and spatial ability

Environmental and social awareness

Analytical and logical reasoning

Language and creativity

Design thinking and problem solving

Observation and design sensitivity
CEED 2021 Syllabus - Part B
Drawing

Creativity

Communication Skills

Problem Identification Skills
CEED Sample Paper 2021
The sample paper of CEED includes the previous years' question. It is important to solve the CEED 2021 sample paper to get familiar with the question pattern of the entrance test. Solving the CEED sample paper will help candidates to get rid of exam fear and stress.
Frequently Asked Question (FAQs) - 10 Tips To Crack CEED 2021 In 30 Days
Question: When will the authority conduct CEED 2021?
Answer:
CEED 2021 will be held on January 17 in 24 cities across the nation.
Question: What are the do's and don'ts for CEED 2021?
Question: What is the preparation tips of CEED 2021?
Answer:
The preparation tips of CEED 2021 are listed below.
Work on your speed

Solve CEED previous years' questions

Enhance your observation and virtualisation skill

Try freehand sketching

Read magazine, brochures, newspaper etc.
Question: When will the authorities release the admit card of CEED 2021?
Answer:
CEED 2021 admit card will be issued on January 1 in online mode.
Questions related to CEED
Showing 174 out of 174 Questions