How to Prepare for CEED 2019
How to Prepare for CEED 2019 – The CEED 2019 exam will be held on January 19, 2019 by IIT Bombay which is the organizing institute for the CEED exam every year. Applications to the CEED 2019 exam are online and available from October 9 to November 9, 2018. There is no prescribed CEED 2019 Syllabus for the aspirants.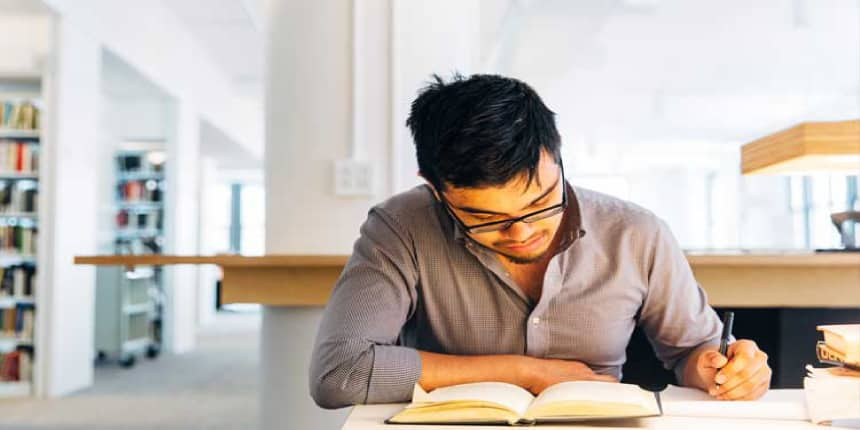 Careers360 has put together a compilation of the preparation strategies for the CEED 2019 aspirants based on the opinions from experts and toppers. Candidates can use these tips and tricks for their CEED 2019 Preparation.
CEED 2019 application form is now available till November 9, 2018. Apply now!
CEED 2019 Exam Pattern:
CEED 2019 Exam Pattern has to be checked by candidates before starting the preparation. The reason is there is no prescribed syllabus for the exam. Therefore candidates need to understand the CEED exam pattern before starting their preparation. CEED 2019 is divided into Part A and Part B. Part A is a computer-based exam that tests candidates from general knowledge to people, culture, fonts, art etc. Candidates who pass CEED 2019 Part A exam are eligible to appear for Part B which tests students in designing, sketching and is a pen and paper based exam.
Click here to check CEED 2019 Exam Pattern.
CEED Syllabus 2019:
CEED 2019 assesses the candidates' aptitude for design involving visual perception ability, drawing skills, logical reasoning, creativity and communication skills. IIT Bombay has not specified any syllabus for CEED 2019.
Careers360 has compiled the topics and subjects that may be asked in CEED 2019 on the basis of the previous year question papers. Candidates can check these and understand the topics to prepare on.
Click here to check the CEED 2019 Syllabus.
Books on CEED:
There are some prescribed books available on the net. In addition, there are blogs written by students who have been successful in obtaining admissions to the M.Des courses. But the general consensus is that books as such are not very helpful in the preparation for CEED exam. Candidates must hone their sketching skills and must be design-inclined as well as passionate about it.
Timetable
Every entrance exam requires a minimum amount of preparation time. Candidates need to prepare a timetable for CEED 2019 preparation too. Sketching, practising your designing skills, solving papers and such activities should be part of the timetable. A minimum of 2 to 3 hours should be devoted to the CEED 2019 exam preparation.
Practice with CEED 2019 Sample Papers:
Unlike other entrance exams, CEED is a hands-on exam which requires a lot of practice and observation. In order to gauge the questions that may be asked in the exam, candidates must practice with the CEED 2019 Sample Papers and question papers from the previous years.
Candidates will know the type of questions asked and can practice on those lines. They can also understand the topics that need to be covered from the previous year papers and sample papers.
Download the CEED 2019 Sample Papers and Previous Year's Papers.

CEED 2019 Design Portfolio:
The Design Portfolio is one of the important parts of CEED 2019. Candidates who qualify in the CEED 2019 exam will be required to present a portfolio during the personal interview conducted for admissions. This Design Portfolio consists of the artworks, sketches and design ideas of the candidates showcasing their talent in design.
It is advisable that candidates start putting a portfolio from day 1 of CEED 2019 Preparation. This ensures that they don't rush to put one together if they are selected and allows them to use their practice sheets also in the portfolio if they are good.
Ultimately, it is the hard work combined with dedication and perseverance that counts to ensure the success of the students in any entrance exam. The CEED 2019 Exam is a different exam and more of design-oriented so candidates must also have the passion for design as the entrance exam is just a means to the personal interview. This interview is what counts when it actually comes to admissions.
We hope that these guidelines help the CEED 2019 aspirants in their preparation and wish them all success!
Questions related to CEED
Showing 171 out of 171 Questions