AIFD WAT Exam Centres 2020 : Exam Cities, Instructions
AIFD WAT Exam Centres 2020: Army Institute of Fashion and Design will announce the list of AIFD WAT 2020 exam centres for candidates, who appeared for the entrance test. Candidates can choose one test centre in the application form. AIFD WAT exam centres 2020 are the place where candidates have to appear for AIFD WAT entrance exam. Candidates must note that no request for change of date and exam centre will be entertained once it is allotted, so they should be careful while selecting the exam centre. The authorities have the right to add or cancel the city from the exam centres listed below, without giving any reason. AIFD WAT exam was held in six cities across India in the previous year. Read AIFD WAT exam centres 2020 to know the complete list.
Latest - The end date to fill the application form of AIFD WAT has been extended till July 15, 2020. AIFD WAT 2020 has been postponed to July 25.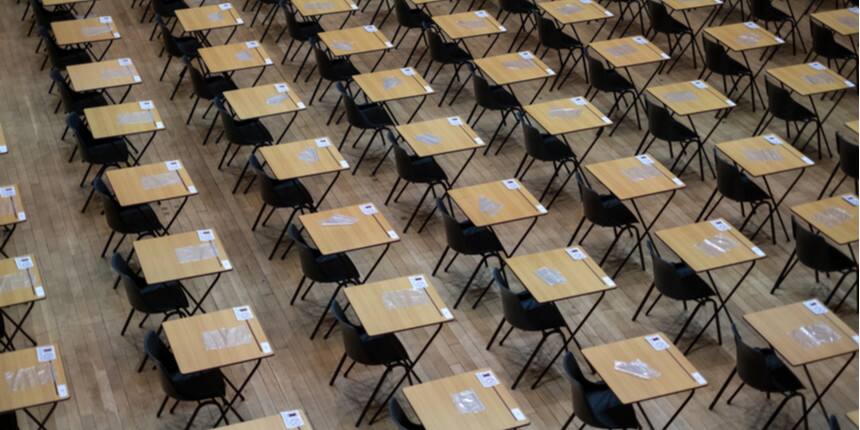 AIFD WAT Exam Centres 2020
AIFD WAT 2020 Test City

AIFD WAT Exam Centres 2020

Telephone Number

Pune

Army Public School Near Signal Regiment Southern Command, Sholapur Road, Pune- 411001

020 - 26102255

020 - 26362304

020 - 26341404

2255 (Military)

Bangalore

Army Public School

Abdul Hamid Barracks Kamaraj Road, Bangalore - (Karnataka), 560042

080 -25361238

6903(Military)

Delhi

Army Public School Shankar Vihar, Delhi Cantt - 110 010

011-26155645

011-26153558

Kolkata

Army Public School

Ballygunge Maidan Camp

Kolkata-700019

033-24742968

033-24767629

6758 & 6579(Mil

Lucknow

Army Public School LBS Margt. Lucknow Cantt. (U.P.) 0226002

0522-2296929

6929 (Military)

Guwahati

Army School Narangi

PO –Satgaon Guwahati –781027 (Assam)

0361 - 2642299

6075 (Military)
What to carry to AIFD WAT Exam Centres 2020
It is compulsory for the candidates to carry the admit card of AIFD WAT along with valid photo identity proof. Candidates must also carry two passport size photographs to the AIFD WAT 2020 exam centre.
AIFD WAT 2020: Instructions to be followed at the test centre
It is instructions for the candidates to follow the instructions before they appear for AIFD WAT 2020.
Candidates can check the address of their exam centre mentioned corresponding to the respective city. It is advised that candidates must once visit his/her AIFD WAT 2020 Exam Centre before the day of the exam and locate it so that they do not find any difficulty while reporting to the AIFD WAT Exam Centres 2020 on time.

Candidates are not allowed to bring any of their belongings inside the exam centre that are prohibited to take.

They should bring the admit card of AIFD WAT 2020 along with a valid photo identity proof like adhaar card, voter id, etc. or else if they are unable to produce it on the entry gate, then he/she would not be allowed to attend the entrance test.

One has to report to the exam centre of AIFD WAT 2020, 30 minutes prior to the test commencement otherwise he/she cannot enter the exam centre.
Notice: It is requested that candidates must choose the exam centre wisely cause once a candidate is allotted with an exam centre as per his/her choice, it cannot be changed in future.
Frequently Asked Question (FAQs) - AIFD WAT Exam Centres 2020 : Exam Cities, Instructions
Question: Can one change the AIFD WAT Exam Centre after allocation if he/she wants to?
Answer:
No, candidates cannot change the centre once allocated to them so it is better he/she opts the centre wisely with proper thinking.
Question: How many centres in total a candidate can choose?
Answer:
Candidates can choose a total of two exam centres in the order of preference considering the distance between the exam centre and exam centre location.
Question: What should be brought on the exam day?
Answer:
Candidates should bring an admit card along with their valid photo identity proof.
Questions related to AIFD WAT
Showing 1 out of 1 Questions
34 Views
hostel fee of one month for girls
Hello,
.
AIFD ( ARMY Institute of fashion and design)  fee structure will be in between 90k to 1.20k and hostel fees will be inbetween 30k to 40k  you will be charged separately for mess and it will be around 20k.. fee structure may change year to year so, you can get exact while while you join