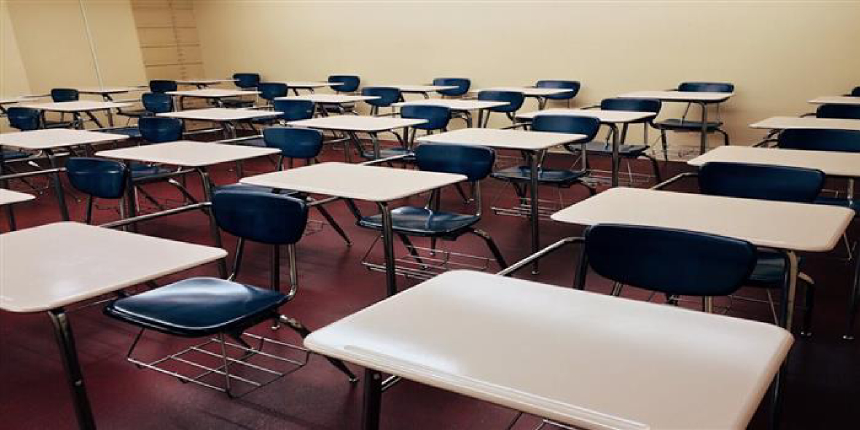 AIFD WAT Exam Centres 2019 - AIFD Bangalore, the exam conducting body, has released the list of AIFD WAT 2019 exam centres for candidates, who will be appearing for the entrance test on May 18. The exam centres are the cities where the AIFD WAT 2019 will be conducted. AIFD WAT 2019 will be held across six cities in India. While filling the application form, the applicants will be required to fill their choices of AIFD WAT exam centres 2019 as per their convenience. The institute will try to allocate the exam centre to the candidates as per their first or second choice. Candidates can check details about AIFD WAT exam centre 2019 addresses, cities, station code and their telephone numbers in this article. 
Latest: AIFD WAT Application Form  2019 Available Now 
Admissions Open Now
KIITEEE 2019
Apply now for KIITEE 2019 | 100 Courses | 1 Exam
Apply
AIFD WAT 2019 Exam Centres
Candidates can check the list of AIFD WAT 2019 exam centres and the venue address below:


AIFD WAT Exam Centres 2019
Station Code

AIFD WAT 2019 Test City

AIFD WAT Exam Centre 2019

Telephone Number

01

Pune

Army Public School

Near Signal Regiment

Southern Command; Sholapur Road, Pune- 411 001

020 - 26102255

020 - 26362304

020 - 26341404

2255 (Military)

02

Bangalore

Army Public School

Abdul Hamid Barracks Kamaraj

Road, Bangalore - (Karnataka)

560042

080 -25361238

6903(Military)

03

Delhi

Army Public School

Shankar Vihar,

Delhi Cantt - 110 010

011-26155645

011-26153558

04

Kolkata

Army Public School

Ballygunge Maidan Camp

Kolkata-700019

033-24742968

033-24767629

6758 & 6579(Mil

05

Lucknow

Army Public School

LBS Margt.

Lucknow Cantt. (U.P.) –226002

0522-2296929

6929 (Military)

06

Guwahati

Army School Narangi

PO –Satgaon

Guwahati –781027 (Assam)

0361 - 2642299

6075 (Military)
Army Institute of Fashion and Design has the right to allot any other AIFD WAT exam centre 2019 to an applicant if the minimum number of test takers are not available at a particular test centre. In this case, the institute will try to allocate an exam centre to the candidate which is closer to his/her first or second choice. This allotted exam centre for appearing in AIFD WAT 2019 will be final and no request for its change will be entertained.   
The Written Admission Test (WAT) will be conducted by Army Institute of Fashion and Design on May 18 for a duration of three hours. The institute will dispatch the AIFD WAT admit card 2019 from April 29 onwards on which the final allotted test centre will be mentioned. The written admission test for AIFD Bangalore admissions 2019 to 3-year Fashion & Apparel Design (B.Sc. - FAD) will be held across the notified AIFD WAT exam centres 2019. The test-takers will have to report at the centre at least 30 minutes prior to the commencement of the entrance exam. A total of 60 seats will be allotted on the basis of candidates' performance in AIFD WAT 2019.