How to prepare for NID DAT 2020?
How to prepare for NID DAT 2020? - Do you see "design" in everything? Getting into details be it about fabric/ pottery/ ceramic design comes naturally to you? Do you find yourself looking at something and wondering "this could be better if (blank)"? If you can relate with each and every word written above, welcome to the world of design. To fuel this interest, many people enrol themselves in a design school which tops the list of every art student in National Institute of Design (NID). In order to secure admission here, aspirants first need to clear Design Aptitude Test (DAT). In the year of 2020, those aspirants who are making their mind to get appear in NID DAT entrance exam then they should go through with the tips of how to prepare for NID DAT 2020. This will help candidates to crack NID DAT entrance exam. Careers360 brings a compilation of top-notch tips on how to prepare for the NID DAT 2020 entrance test, which will confirm candidates seat at the prestigious college. NID teaches their students about aesthetic sense, design and art and extracts of design engineering.
Latest: The NID DAT 2020 admit card will be available from December 20 onwards. Check NID DAT Cutoff 2020 to know the minimum qualifying criteria for B.des programme.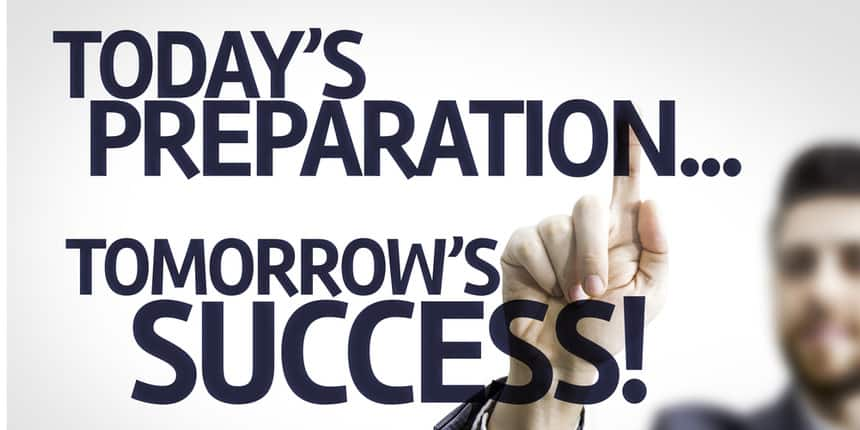 Admission at National Institute of Design (NID)
On the basis of performance in NID DAT 2020 entrance exam, NID offers admission to candidates in Bachelor of Design (B.Des). NID Design Aptitude Test is divided into two parts, like- NID DAT (Prelims) and NID DAT (Mains). NID DAT (Pre) is the written design aptitude test, aspirants have to clear Prelims first to get appear in NID DAT (Mains). NID DAT (Mains) includes studio test and an interview round. Candidates who get through both these NID DAT rounds are given admission in Bachelor of Design at NID. On this page, Careers360 provides all relevant information regarding NID DAT preparation tips.
How does a candidate get into NID Ahmedabad in his or her first attempt? So, here are a few tips and clues to clear NID DAT (Prelims). When it comes to how to prepare for NID DAT then a candidate has to develop their sketching and drawing skills. Candidates must keep sharpening these skills while preparing for NID DAT 2020 exam.
While preparing for NID DAT, focus on product development. For example, what kind of material is used to make a ball pen? Why did the designer of that pen choose the specific material? Or What determines the length of a pen? etc.

If a candidate really wants to crack NID DAT 2020 exam then their pencil should move as fast as their thoughts. Communicate with your idea as fast as the speed of light. According to the previous years NID DAT toppers, Time will fly while taking the NID entrance exam.

Firstly, draw small thumbnails, then move on to the light hand and finish it with dry colours like pencil, ball pens, crayons etc.

Candidates have to plan their NID DAT preparation section wise. Means which section you will attempt first, Second and so forth.
Tips on how to prepare for NID DAT 2020
If you draw well, then you will crack NID DAT entrance, which is the most common misconception among all NID aspirants. NID questions are framed to test the imagination, creativity and visualization skills/ general awareness/ observation of a candidate. Basically, NID focuses on problem-solving capabilities.
Work on your creativity
Candidates should be creative and will be able to come up with new and original ideas. Candidates should be that much creative that they can rebirth their ideas everyday. While NID exam preparation, motivate yourself, work with enthusiasm then you must be amazed at your ideas and creations.
Time Management
If candidates are not able to present their thoughts in the exam hall in the limited span of time which means their drawing & creative skills are useless. Maintaining speed is equally important.
Solve Past Years Question Papers of NID DAT
Solve all the previous papers on or before NID DAT exam date. Solve at least a question paper within the time limit. Apart from that do mock test everyday.

Do not practice in A3 size sketchbook. Always use A4 size because normally A4 is the standard size of answer sheets in the exam.
Practice Drawing
During exam don't worry about marks or scoring high. Candidates should be confident about their drawing and answer.

Requiring drawing question, always draw with a light hand first. When candidates satisfied with their proportion and a rough outline, now they can finalize it. Doing this there are fewer chances of erasing & re-drawing and candidates save a lot of time.

Practice more with dry colours, because they are convenient to use and take less time during the exam.
Draw a Clear cut Time Table for Preparation
Candidates should plan their time for NID DAT entrance preparation. Making a timetable is the best option.
How To Prepare for NID DAT 2020- Know the Best Books
| | |
| --- | --- |
| Book Name | Author Name |
| NID (B.Des) Entrance Book and Test Series | AFAINDIA |
| Basic Rendering | Robert W.Gill |
| NID Mock Test Series 2019-20 | Bhanwar Rathore and Alumni Ahmedabad |
| NIFT/NID/IIFT Entrance Exam Guide | RPH Editorial Board |
| NID DAT Books | R.S Aggarwal (Aptitude Section) |
| Design Drawings | Francis D.K.Ching |
| NIFT/NID/IIFT Entrance Exam Guide | Surendra |
| NIFT, NID, IIFT Entrance Examination | Dharmendra Mittal |
Questions related to NID DAT
Showing 209 out of 209 Questions