FDDI AIST Syllabus 2023: Footwear Development and Design Institute prescribed the FDDI AIST 2023 syllabus which includes the important topic of the entrance test. The syllabus of FDDI AIST 2023 includes topics from classes 10 and 10+2, therefore test-takers must be thorough with the class 11 and 10+2 syllabus. According to the FDDI AIST exam pattern 2023, there are four sections in the question booklet of FDDI AIST, which include quantitative aptitude, verbal ability, general awareness, and business aptitude test. Read the complete article to know all about the FDDI AIST syllabus 2023.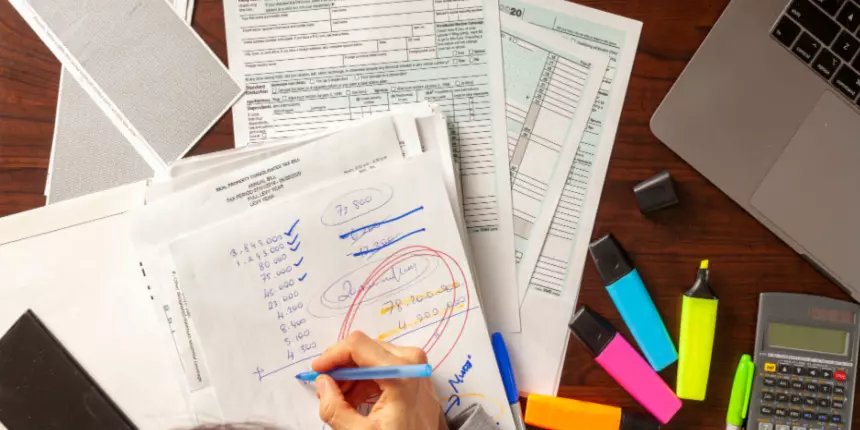 FDDI AIST Syllabus 2023: Revised Syllabus PDFs
Top College in India Offering Design
FDDI AIST 2023 Syllabus
FDDI AIST is conducted every year to offer admission to design aspirants across the 12 campuses of FDDI. Candidates must regularly go through the current affairs to prepare for the general awareness section.
FDDI AIST 2023 syllabus consists of the important topics on which students preparing for the entrance test must focus. The questions of the entrance test will be framed based on the FDDI AIST syllabus 2023. Students will be evaluated based on the following topics.
Quantitative Aptitude

General Awareness

Colour and composition

Verbal Ability

Visualization

General Knowledge
FDDI AIST Exam Pattern 2023
Students are required to get a fair knowledge of the exam pattern of FDDI AIST to know all the parameters of the entrance test. Prior to the entrance test, students must go through the FDDI AIST 2023 exam pattern to know more about the weightage of the topics. Having insight into the FDDI AIST syllabus 2023 which includes all the important topics will help the students to tackle the exam easily.
FDDI AIST 2023 will be conducted based on pen and paper mode on June 18, 2023. The exam pattern of FDDI AIST consists of the duration of the exam, mode of the entrance test, marking scheme, important topics, etc.
Top Design Entrance Exam
FDDI AIST Question Paper
Last year's FDDI AIST question paper will help the students to get a fair idea about the format of the question asked in the entrance test. No doubt hard work is the major key to success, however smart work is the trump card that can change the game.
Solving the question paper of FDDI AIST will help in understanding the question format, difficulty level of the exam, marking scheme, and many more. The benefits of solving the FDDI AIST question papers are listed below.
Solving the FDDI AIST 2023 sample paper will help the candidates get rid of the exam fear and stress and become more confident to face the entrance test.

Practicing the previous year's question will help the students to boost the speed and accuracy level of the answer.

Students will get familiar with the pattern of the question and the complicated level of the exam.
FDDI AIST 2023 Exam Preparation Tips
A few of the FDDI AIST Exam preparation tips are as follows.
Aware of current affairs and general knowledge.

Read fashion blogs, newspapers, magazines, brochures, etc.

Enhance your speed.

Solve the previous year questions,

Boost your creativity
Browse Top Fashion Design Colleges by Location