Preparation Tips to Crack FDDI AIST Entrance Exam 2023: Aspirants who are preparing for the FDDI AIST test exam must follow the preparation tips to crack the FDDI AIST entrance exam 2023. Following proper tips and guidelines will help the candidates in tackling the exam smartly and get good marks. Consistent preparation is required to crack FDDI AIST. However smart work will boost your effort in an efficient manner and organize your work smoothly. Candidates can look through the article to know some of the preparation tips to crack the FDDI AIST entrance exam 2023.
Latest: FDDI AIST Sample/Question Papers, Download Now
Don't Miss: FDDI AIST- Complete Guide. Check Now
Recommended: Get to Know about Top Design Colleges in India. Click here
Colleges Accepting Applications: To check the list of Institutions accepting Design Program Applications. Click Here
B.Des @UPES. Ranked #65 in NIRF, 93.28% Placement. Apply Now
Pearl Academy Design Programs. Ranked #1 Design Institute in India. Apply Now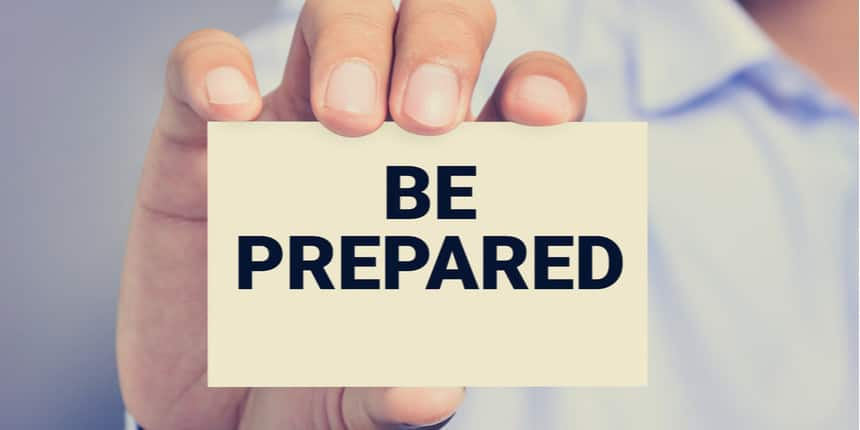 Preparation Tips to Crack FDDI AIST Entrance Exam 2023; Tips, Strategy & Guide
Top College in India Offering Design
Preparation Tips to crack FDDI AIST Entrance Exam 2023
FDDI AIST 2023 exam is scheduled to be held on June 18, 2023. Candidates must ensure that they are aware of the FDDI AIST exam pattern 2023 before starting the preparation. It is essential that the candidates have a clear-cut strategy to ace FDDI AIST 2023. Candidates must understand the concept of the topics included in the FDDI AIST syllabus. Following are some of the preparation tips to crack the FDDI AIST entrance exam 2023.
Enhance your general awareness. According to the FDDI AIST exam pattern 2023, 50 questions will be asked from General awareness which allows a total of 50 marks. So it is necessary to be aware of current affairs and what is happening around you. Get a collection of General Knowledge books and read them regularly. Reading newspapers, magazines, and brochures on a daily basis will help you in enhancing general awareness. Spend your leisure time researching the work and contributions of a famous designer.

Improve your speed. Candidates must work on their speed so that they can attempt and complete all the questions in the allotted time.

Solve the previous year's question papers for FDDI AIST 2023. By solving the FDDI AIST question papers, candidates will get to know the nature and the format of the question asked in the entrance test. Practicing the sample paper will let the students know about the difficulty level of the questions as well as the weak point and strong points of students.

Time management is one of the major factors of a successful life. Prepare a daily routine/timetable and follow it regularly. Time management is also a part of smart work, which will help in getting an efficient product without wasting time.

Enhance your creativity. Brainstorming will help in getting new ideas and improving your creativity. Curiosity in learning and exploring new ideas will enhance your creativity. Work on your weak point

Apart from knowing your strong point, uncovering the weak point is also one of the important parts of the preparation for FDDI AIST. Identifying the weak point and working on them will improve your weak areas.
Must Read:
FDDI AIST Exam Pattern 2023
Students are advised to go through the exam pattern of FDDI AIST 2023 to understand the exam parameters. FDDI AIST 2023 exam pattern is mentioned below in the table.
FDDI AIST 2023 Exam Pattern
| | |
| --- | --- |
| Particulars | Details |
| Mode of Exam | Offline |
| Duration of the Exam | Two and a half hours |
| Total Number of Questions | 150 |
| Maximum marks | 250 |
FDDI AIST Syllabus 2023
The questions of FDDI AIST comprise four sections - quantitative aptitude, verbal ability, general awareness, and business aptitude test. FDDI AIST syllabus 2023 includes the subjects from classes 11 and 10+2. Candidates must prepare and read thoroughly the syllabus of class 11 and class 12.
Along with the topics of class 11 and 10+2, aspirants must also be aware and updated about current affairs. Thorough knowledge of the exam syllabus and following the preparation tips to crack the FDDI AIST Entrance Exam 2023 will help the candidates tackle exams smoothly and easily.
Browse Top Fashion Design Colleges by Location