FDDI AIST Question Papers
FDDI AIST Question Papers - Hey are you curious to know the question format of FDDI AIST entrance test? Well I must say candidates appearing in the entrance test must go through the question papers of FDDI AIST to get a fair knowledge about the type of questions asked in the test. No doubt you must have prepared very hard for the exam however a little smart work may help you in cracking the exam with high marks. To hit the bullseye you must have an exam preparation strategy where you plan all the tactics to tackle the exam and of course you might prepare it accordingly. Still and all don't forget that solving the question paper of FDDI AIST is not a bad idea and it's one of the best tricks to understand the question format, difficulty level of the exam, marking scheme and many more. FDDI AIST is a national level exam conducted to offer admission for Undergraduate and Postgraduate courses. Read the article FDDI AIST Question Papers to know all about the question pattern, maximum mark allotted, marking scheme etc.
Latest: FDDI AIST 2020 application form available again and the last date to register is July 25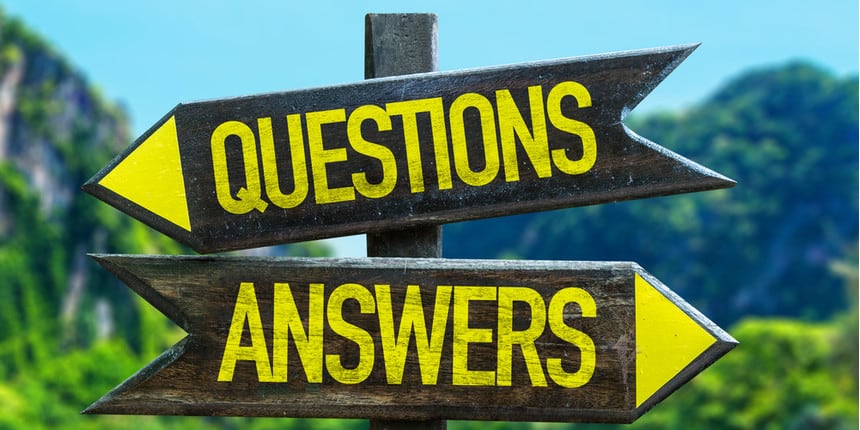 Benefit of Solving the Question Papers of FDDI AIST
Are you still thinking about why you must solve the previous years questions? Well the answer is simple, you will acquaint yourself with the exam pattern of FDDI AIST. Check out the trump card of practicing the FDDI AIST Question Papers.
By solving the question paper of FDDI AIST you will be able to see the back of exam fear and stress. Moreover you will become more confident to assertive to face the entrance test.

Answering the previous year questions will boost you speed and accuracy level of the exam.

You will get familiar with the pattern of the question and the complicated level of the exam.

Practicing the FDDI AIST question paper will help you in finding out your strong and weak points. Identifying the weak point is one step ahead to success as you can work on your weakness.
FDDI AIST Exam Pattern 2021
Footwear Design and Development Institute determines the exam pattern of FDDI AIST which contain all the parameters of the exam. Knowing the FDDI AIST exam pattern is a must for the candidates as it will help them understand thoroughly the exam creterions and they can prepare for the exam duly. The exam parameters of FDDI AIST specify the mode of exam, duration of the entrance test, maximum marks allotted, marking scheme, number of questions in each section and a lot.
FDDI AIST Syllabus 2021
The syllabus of FDDI AIST specify all the topics in which the question of the entrance test will be framed. There will be four sections in the question booklet of FDDI AIST - quantitative aptitude, verbal ability, general awareness and business aptitude test. FDDI AIST 2021 syllabus includes the topics from class 11 and 12. Hence students must go through the syllabus of class 11 and 12. Moreover, aspiring candidates must be aware of current affairs so that they can secure good marks in the general awareness section.
FDDI AIST Exam Preparation Tips
Few of the FDDI AIST Exam preparation tips are as follows.
Stimulate your speed.

Stay updated with current affairs and general knowledge.

Read fashion blogs, newspapers, magazines, brochures etc.

Research and study the work and contribution of your famous designer.

Solve the previous year questions,

Boost your creativity, try to think out of the box and come up with newfangled ideas.

Practice sketching. Try to have the visualization of your concept in three dimensions before you pen down on the paper.

Enhance your curiosity in this field.

Manage your time properly. Dedicate your time into your ambition and take challenges.
Questions related to FDDI AIST
Showing 139 out of 139 Questions