IICD Exam Pattern 2020 - Indian Institute of Craft and Design, Jaipur released a notification that the concerned authorities changed the exam pattern of IICD. Considering the present situation and to main maintain the social distancing the institute decided to modify the IICD 2020 exam pattern. The examination cell mail about the details pertaining to IICD exam pattern to the eligible candidates on their registered email id on April 25. As per the revised IICD exam pattern 2020, the test consists of two parts. Check the details below.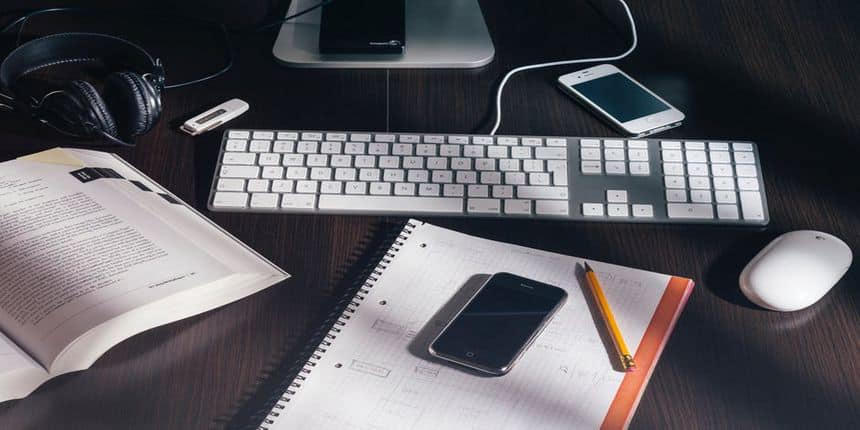 In the new examination pattern, there are 2 parts –
In Part A, an assignment is given to the candidates which they have to reply. A time of ten (10) days has been provided to every applicant to complete the given assignment. Applicants are required to reply back with the attached assignments, latest by 5th May 2020.
In Part B, applicants will be required to come online for a Personal Interview (PI) either on Skype or on WhatsApp Video call at the given slot in their email.

Latest - IICD declared the final result of IICD on July 2. Shortlisted candidates can pay the admission fee till July 15 to confirm the seat.
With the help of IICD exam pattern, candidates can check various aspects, such as marking scheme, mode of exam. Knowing the exam pattern makes the preparation easy as candidates will know which section has more weightage and what kinds of questions are asked in the entrance exam. The question paper of IICD entrance test is divided into two parts - part A and part B and personal interview. As per old advertisement IICD exam pattern 2020, both part A and B are supposed to held in offline mode for three hours. IICD 2020 part A has been postponed due to COVID 19 outbreak. Earlier the entrance test for Part A was scheduled on April 12 while part B will be held from June 1 to 7. Candidates have to answer objective and subjective type of questions. Along with the exam pattern, candidates should also check the syllabus of IICD that mentions the topics from which questions are mostly asked. Students can also solve the question papers of IICD to score good in the exam. To know all the details about the IICD exam pattern 2020, read the full article.
IICD 2020 Exam Pattern
(Old Exam Pattern) Candidates can check the table below to know the exam pattern of IICD in detail. The entrance exam will be conducted in offline mode in English medium.
| | | |
| --- | --- | --- |
| S. No | Particulars | Details |
| 1 | Mode of the exam | Offline |
| 2 | Medium of the exam | English |
| 3 | Duration of the exam for both part A and B | 3 Hours |
| 4 | Type of questions | Objective and Subjective |
IICD Exam Pattern 2020- Weightage given to each section
| | |
| --- | --- |
| Section | Percentage |
| General Awareness, Creativity and Perception Test | 35% |
| Material, color and conceptual test | 45% |
| Personal Interview | 20% |
IICD Exam 2020 Syllabus
The authorities do not release any official syllabus for IICD entrance test. Candidates, however, can refer the table below to know the parameters based on which they will be judged.
Topics

Assessment parameters

General Awareness, Perception and Creativity Test (Part A)

Candidates will be assessed on the following parameters in this section:

Visual Interpretation

Observation skills

General Awareness

Estimation of sizes and proportion

Conceptual, colour and material test (Part B)

Candidates will be assessed on the following parameters:

Candidates should have sound observation skills. They should think out of box, develop new ideas and find a solution based on a strategy

Make a best use of the material that is provided to candidates and develop a three-dimensional form possible.

Provide as many solutions as possible to a particular given problem along with written description
IICD Personal Interview Round
Candidates will be assessed on the following parameters in the personal interview round:
Intelligence Quotient

Communication Skills

Aptitude for crafts

General awareness about design and crafts

Personal accomplishments in academic field and extracurricular activities
IICD Sample Papers 2020
Candidates should solve past years' question papers as this practice will familiarize them with kind of questions they might be asked in IICD 2020. Solving IICD 2020 sample papers will enable candidates to draw a clear-cut strategy for the exam day. Also, students' speed for answering the test will be increased by solving IICD sample papers 2020.
Frequently Asked Question (FAQs) - IICD Exam Pattern 2020
Question: In what language does IICD exam get conducted?
Answer:
IICD exam is not conducted in any of the regional languages apart from the English language.
Question: What is the weightage of each section in IICD exam?
Answer:
Under the IICD exam section A carries 35% marks, section B carries 45% marks and interview is of 20% weightage.
Question: What kind of questions do candidates need to answer?
Answer:
Candidates would need to answer the subjective and objective type of questions.
Questions related to IICD Entrance Test
Showing 1 out of 1 Questions