MITID DAT Syllabus 2024: MIT Institute of Design has not released any official MITID DAT 2024 syllabus yet. However, based on the previous year's question paper, candidates are evaluated on some aspects such as analysis ability, synthesis, and observation skills. Candidates should not only know the syllabus of MIT DAT 2024 but also understand the exam pattern as well. To apply for the MITID DAT 2024, candidates need to fill the online application form, upload the necessary documents, and pay the application fee. Candidates should also practice the MITID DAT previous year's question papers as it helps them to get familiar with the types of questions asked and which topic has more weightage.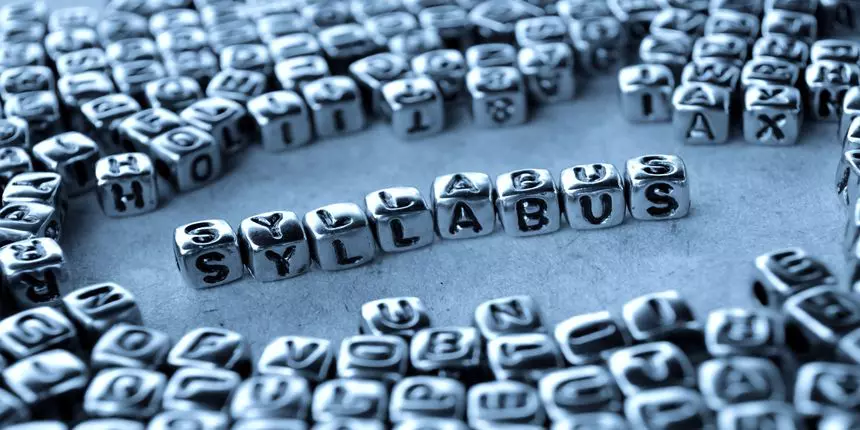 MITID DAT Syllabus 2024 PDF - Latest Subject/Section wise Syllabus Here
Top College in India Offering Design
MITID DAT 2024 Syllabus
The MIT DAT entrance exam will be conducted tentatively around the 1st week of April 2024 in pen and paper mode. Check the MIT DAT syllabus 2024 to know the different aspects on which candidates will be tested and the topics that have more importance.
The syllabus of MITI DAT 2024 is a crucial topic from which the questions of the entrance test are derived. Having knowledge of the MITID DAT syllabus will let aspirants know which topics they must concentrate on more. Candidates can prepare for the entrance exam accordingly after being familiar with MITID DAT 2024 syllabus. Check the MITID DAT syllabus 2024 which is listed below.
Drawing

Sketching

Logical Reasoning

General Knowledge

Observation Skills
Assessment criteria for MITID DAT 2024
Aspirants will be evaluated based on the following parameters in the MIT DAT entrance exam.
Skill Assessment Criteria
| | |
| --- | --- |
| Particulars | Assessment Criteria |
| Curiosity | Aspirants must be curious to know and have the urge to ask questions constantly and find out the whats, whys, how's when about the world and beyond. |
| Synthesize | Candidates must be of interpret, plan, and find solutions to any problem. |
| Emphasize | Aspirants must be sensitive toward the requirement and emotions of others, including in different situations. |
| Independent Viewpoints | Test-takers must have their viewpoints which means having their own opinion |
| Ability to Communicate | Candidates must be prominent in communicating both non-verbally and verbally |
| Tenacious | Candidates must be passionate and have a never give up attitude |
| Handle different media | Candidates must be able to handle different materials and media |
| Awareness | Candidates are required to stay updated on what is happening around the world |
| Team player | Candidates must be good team players. They must be able to work in a team |
| Analyze | Candidate must have the ability to understand the situations |
| Internalization | Students must be able to identify the constituent elements of a particular thing and be able to make an assessment |
| Keenness of perception | Aspirants must be a keen observer |
| Learning to learn | Students must not be confined to merely bookish knowledge. They must be flexible. |
| Pattern seeking | Candidates must be able to relevantly categorize information that is available and also determine important constituents. |
Top Design Entrance Exam
MITID DAT Exam Pattern 2024
| | |
| --- | --- |
| Particulars | Details |
| Examination mode | Offline |
| Medium of the exam | English |
| Maximum Marks | 100 |
| Total number of questions | 10 |
MITID DAT Question Papers
Solving previous year's question papers of MITID DAT is an important part of preparation. Candidates will be acquainted with the types of questions and the topics from which questions are repeatedly asked. Practicing the sample paper of MITID DAT will also help them enhance their time management skill. Candidates will also get to know about the marks allocated for different questions by solving the previous years' MIT DAT question papers.
Browse Top Fashion Design Colleges by Location