How to Crack NIFT Situation Test 2020
How to Crack the NIFT Situation Test 2020 - NIFT Entrance Exam is a three-tier process, in which aspiring students have to appear for CAT (Creative ability Test) and GAT (General Ability Test) followed by the NIFT Situation Test. The Institute will conduct the situation test in April – May for shortlisted candidates of Bachelor of Design (B.Des.). B.F.Tech. aspirants need not worry as their admission procedure is solely based on GAT. However, for design admissions, there is still one step remaining – the situation test. As much as 20% weightage (CAT 50% and GAT 30%) is given to this test. The registration for the situation test will start from the first week of April in online mode. It is conducted to evaluate the candidate's skills for material handling and innovative ability in a given situation with a provided set of materials. NIFT conducts its own entrance exam for admissions to a total of 2,370 seats across Bachelor of Design (B.Des.) and Bachelor of Fashion Technology (B.F.Tech) programmes. The pen and paper-based admission test is held in January for offering admissions across 16 campuses of the institute located in Chennai, New Delhi, Gandhinagar, Bhopal, Jodhpur, Kangra, Bhubaneshwar, Mumbai, Bengaluru, Kannur, Raebareli, Shillong, Kolkata, Hyderabad, Patna and Srinagar. If you think about how to crack the NIFT Situation test then check some of the tips which are mentioned below.
Latest - NIFT 2020 Result announced on March 13, 2020 in online mode. Also check the cutoff of NIFT.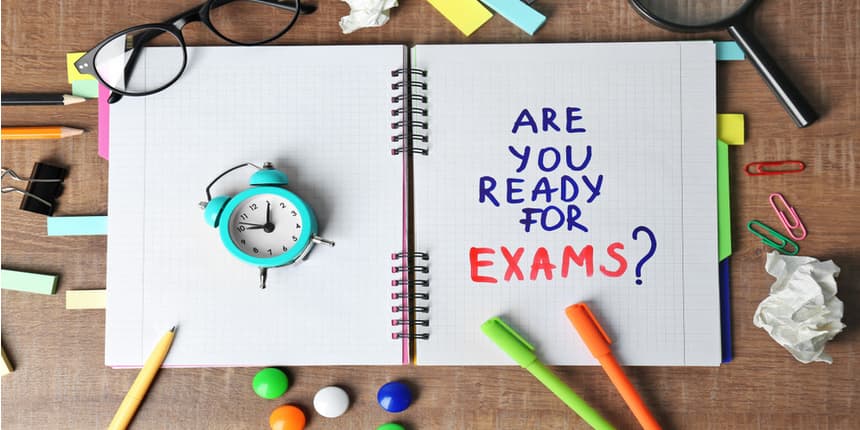 Tips to Crack NIFT Situation Test
Situation test is the final test conducted for B.Des. Aspirants. In this test, the test takers are judged on their ability to handle the given set of materials to make 3D models. Thus, it becomes very important to keep in mind certain tips that help in performing well. The top tips about how to crack NIFT situation test are as follows:
● Improving observation skills is essential - Observe everything around you like furniture, leaves, cars, houses, human faces, etc. You can get a lot of inspiration from them.
● While practising at home, think of newfangled models that you can make reflecting the look, feel, and mood for that topic. Think out of the box and emerge with an astonishing idea.
● Look at the previous years' question papers of NIFT to get a fair idea about the situation test. By doing so, you will know what to expect.
● Using different types of materials practise as much as possible. Try to work with different types of materials to find out how to cut and combine them with other stuff.
● While making a model at home, try to complete it in a short period of time. This will help in improving the speed and time management skills that will be beneficial at the time of the test.
NIFT 2020 Exam Pattern of Situation Test
B.Des. candidates shortlisted after CAT and GAT are eligible to appear for the situation test. Students must go through the exam pattern of NIFT thoroughly to know all the parameters of the exam. The exam is of two-hours wherein the test-takers have to create a 3D model, and accompany it with a caption and a short write-up to explain it. Candidates must keep this in mind that no additional material is provided/allowed.
Some aspects of the evaluation parameters on which candidates are scrutinized in the NIFT Situation Test are mentioned below:
● Neatness
● Colour scheme
● Innovative ideas
● Aesthetic appeal
● Overall presentation
● Working methodology
● Conceptualisation skills
● Composition of elements
● Creative use of materials provided
During the test, candidates are closely watched, and also marked on how well they are able to manage their time while working on their 3D model. Finally, the model is assessed on space visualization, innovative and creative use of given material, element composition, the finesse of the model, construction skill, colour scheme, and various other factors. Before leaving the exam hall, it must be ensured that the area around the model is completely clean. Roll number, write-up and worksheets must be placed properly on the table. All the extra items must be discarded in the dustbin.
Questions related to NIFT Entrance Exam
Showing 1681 out of 1681 Questions
National Institute of Fashion Technology Entrance Examination (NIFT Entrance Exam)