How to Prepare for NIFT Entrance Exam 2021: Preparation Tips & Strategy
How to Prepare for NIFT Entrance Exam 2021- Do you have a good sense for fabrics, textiles and their coordination? Is your creativity being a declaration of style for your peers? Are you able to express your unique ideas through drawings? If you have an affirmative answer to these questions, a career as a designer is made for you. Beyond imagination and glamour, designing is actually about making timeless design that cater to any person. The biggest need in the designing industry is to put up a new benchmark to keep up with the trend. It's a thriving career option that takes the utmost commitment, expertise and abilities to keep ahead of the world of designing. You first have to take a degree in designing to get into this field. In order to help students take their talents to a new stage, the National Institute of Fashion Technology offers separate graduate and postgraduate degree courses. To gain admission in National Institute of Fashion Technology, students have to crack the NIFT entrance test, which is a national-level test conducted in various NIFT exam centres across the nation. Go through this article to know the tips and tricks on how to prepare for NIFT entrance test 2021.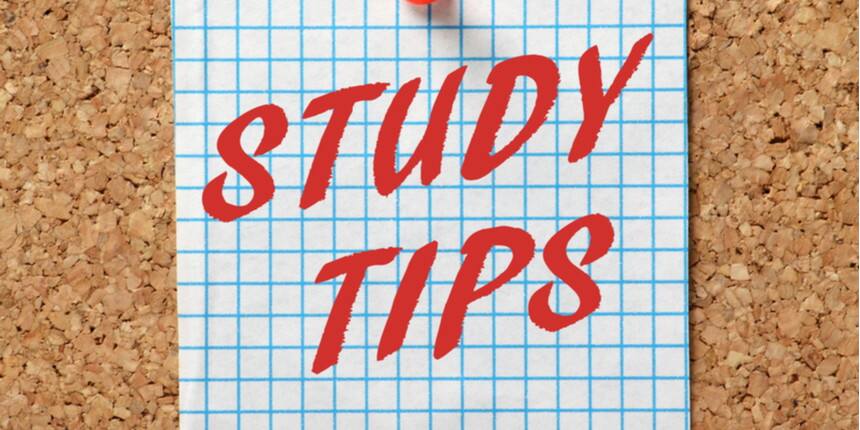 NIFT Entrance Test 2021 - Overview
| | |
| --- | --- |
| Exam Name | NIFT Entrance Exam |
| Exam type | Undergraduate |
| Exam level | National |
| Conducting body | National Institute of Fashion Technology, Delhi |
| Total seats | 3,590 (including UG & PG programmes, excluding NRI students) |
| Participating institutes | 16 campuses |
| Application fee | Rs.2000 for General/OBC and Rs.1000 for SC/ST/PWD |
| Mode of the exam | Pen and Paper |
| Application Mode | Online |
| Exam duration | 3 hours |
How to prepare for NIFT entrance test 2021
Careers360 provides you with valuable tips about how to prepare for the NIFT entrance test 2021. The examination cell will conduct NIFT entrance test 2021 most likely in the third week of January in pen and paper mode. With a maximum number of candidates applying for entrance test for the limited seat obtaining a good rank is not elementary in NIFT 2021. Following effective tips of how to prepare for NIFT entrance test 2021 with full commitment and effort will lead you to crack NIFT 2021 with flying colors. NIFT entrance test consists of three stages - written test, situation test and personal interview.
Understand the NIFT 2021 syllabus
Aspirants appearing for the NIFT entrance test must go through the syllabus of NIFT 2021. In the written entrance exam, students sit for the General Ability Test (GAT) and Creativity Ability Test (CAT). Students must be acquainted with the important topics of GAT and CAT
NIFT Entrance Test - GAT Syllabus
Comprehension in English

General knowledge

The current affairs

Quantitative Ability

Analytic ability

Communication ability
Designing ability

Illustration skills

Knowledge and use of colour palette

Intuitive ability

Observation power
Applicants who have clear CAT and GAT have to appear in NIFT situation test 2021 which evaluate candidate's competency in handling materials.
Understand the Exam Pattern
Students must understand the exam pattern of NIFT 2021 to prepare effectively for the entrance test. It is important for the candidates to understand the type of questions asked in the entrance exam. Solving the previous years' question will help the candidates to know the format of the questions as well as the difficulty level of the exam. There are two main aspects of the admission exam - Creativity Aptitude Test and General Aptitude Test.
Work on your Sketching Skill
One of the prerequisite expertise in the fashion industry is sketching. If you are unable to express your idea on paper, your creative and innovative idea are of no value. To resolve the challenge of poor sketching, enrol yourself in a sketching training programme and practice sketching every day. Helpful tips to improve your drawing skill is always carrying a notebook because you never know when your mind will be crossed by any striking thought. Getting a notebook with you would encourage you to exercise on the spot.
It is important that the figures are in the proper proportion.

Your pencil stroke should be straight and clear and should have no sign of past being erased.

Your observation skill will reflect on your drawings, so be creative and unique.

Do not worry as it is not one-hit-wonder, over a period of time you can develop your sketching abilities with practice.
Time management
Time management is one of the key skills that can be mastered so that every question is not overlooked when there is little time to answer the questions. When solving the problems, you need to speed up the pace. Even, when answering the paper, you should be careful because the time will take a toll on your precision. Practising is the best means of achieving a balance between speed and precision. The more you train, the faster and more accurate you can be.
How to keep anxiety at bay?
Students often worry a lot and end up underperforming in the exam instead of putting in too much and following the tips on how to prepare for the NIFT entrance exam 2021. Here are several tips that will help applicants stay miles away from anxiety and concentrate only on enhancing their results. Go over the following tips on how to prepare for the entrance exam for NIFT 2021 while overcoming tension.
Keep Stress Away
Before the entrance test, tension may not be entirely avoidable, but it hampers your preparation and ultimately affects your success on the day of the test. Trying to be optimistic to keep yourself cool and comfortable would support you tremendously and keep you in a different place. Take a break from the preparation and engage in the things that make you vibrant. Regular solving of NIFT sample paper will assist students to get rid of exam stress.
Get advice from experts
While you may have any questions about the syllabus, exam pattern or the exam day even though if you followed the tips on how to prepare for the NIFT entrance exam 2021. In such a scenario, it would be helpful to get guidance from a mentor. In addition to clearing the confusion, the tutor will also increase your confidence to take the exam and keep you stress-free.
Hold Short Notes Practical for Revision
When revising, it is not practical to go over all the subjects in depth. It would go a long way to make brief notes addressing all the significant aspects. The brief notes surely improve the chances of doing well in the test.
Get Your Basics Right
It would not suffice to have sketchy expertise when you are studying for an entrance test. With each and every subject in the syllabus, you should have in-depth expertise. In certain cases, learning formulas can improve, but competitive tests are all about logic.
Aspirants should focus on overcoming their vulnerability while improving their strengths in order to do well in the test. Students should study in a time-bound way for the exam as well.
Frequently Asked Question (FAQs) - How to Prepare for NIFT Entrance Exam 2021: Preparation Tips & Strategy
Question: What are the preparation tips of NIFT entrance test 2021?
Answer:
The preparation tips of NIFT 2021 are as follows
Solve NIFT sample paper

Time management

Work on your speed

Enhance your general knowledge

Practice sketching
Question: When will the concerned authority release the application form of NIFT?
Question: On what basis NIFT 2021 cut off will be prepared?
Answer:
NIFT cutoff 2021 will be prepared based on the ranks and marks secured in the exam by the candidates along with their categories.
Question: Can I change the exam centres after the allocation?
Answer:
Students will not be able to change the exam centres after it is allotted by the authority which will be mentioned on the NIFT admit card 2021. Candidates must judiciously select the NIFT exam centres carefully at the time of filling out the application form as it cannot be changed later.
Questions related to NIFT Entrance Exam
Showing 1708 out of 1708 Questions
National Institute of Fashion Technology Entrance Examination (NIFT Entrance Exam)