How UPES is Boosting Career Prospects of its Design Students
With every single eligible student placed in leading design companies, the UPES School of Design has kept its students ahead despite the pandemic. Under the guidance of Dean Manisha Mohan and support from world-class faculty, the UPES School of Design is leading the way in providing quality education and boosting the career prospects for its students. This year, despite the challenges due to the pandemic, out of the total number of 91 eligible students, every single student was placed in reputed design firms across the country. Read the full article by Radeep Jagwan to know more about prospects for design students.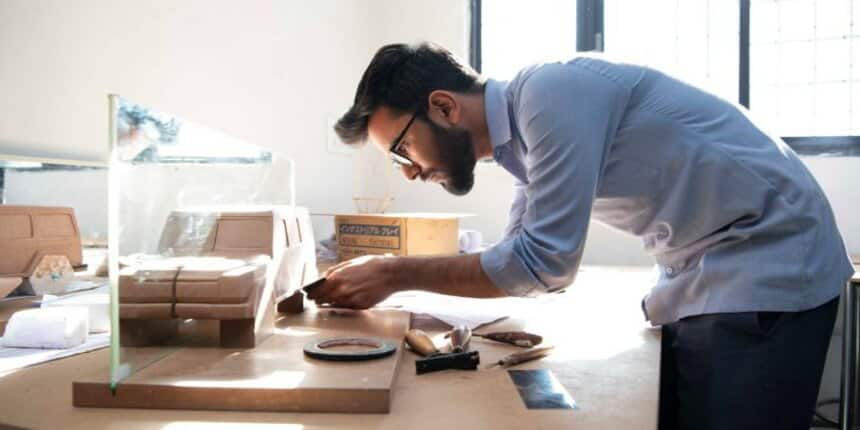 The recruiters that visited School of Design include over 39 design firms, old and new, namely:
TCS

LTI-L&T InfoTech

TATA Elxsi

Infosys

Wildcraft

Titan

Hettich

Siemens Technology Service

Bosch

IDE Autoworks

Royal Enfield; and the list goes on.
The Average Cost to Company (CTC) offered to the class of 2020 was Rs 6,336607 and the highest package offered was Rs 7.50 LPA by a reputed Indian firm. The visiting recruiters offered a wide variety of roles to the students placed including Designer, Lead-Experience Design, UI/UX, Trainee Designer, Ship-Design, Game Artist, and many others.
Message from the class of 2020
Sayantan Chaudhuri, a student of B.Des. Product Design, class of 2016-2020, who is placed at Infosys as Lead UX Designer said, "I would like to express my sincere gratitude to the faculty and placement cell of UPES for their constant support and opportunities. I have recently completed my final academic internship at BSH (BOSCH home appliances) and I am going to start a new position at Infosys as a Lead UX Designer."
Debosmita Paul Choudhury, B.Des. Product Design, class of 2016-2020, is placed at TCS. An elated Debosmita shared, "I'm grateful to UPES for imparting insightful design knowledge and offering a plethora of opportunities to gain hands-on industry experience, which helped me to gain perspective and explore design in ways I hadn't thought to be possible. The four years spent at the UPES School of Design taught me to inculcate creativity in every part of my life and provided me with the requisite skills required to grow in a dynamic design landscape."
Aditi Ajay Narvekar, a student of BFA Digital Arts, class of 2016-2020, is placed at Globallogic. She said, "Because of the efforts made by the faculty and the placement cell at UPES, I was able to bag a job in the company that I had applied for. They always provided me with the assistance that I required for my overall development and to improve my technical knowledge. I will always be grateful to them for providing me with a platform of practical learning and preparing me for the corporate life."
Latest Articles
UPES DAT Admit Card 2020 - University of Petroleum and Energy...
30 Jun 2020
UPES Design Aptitude Test (UPESDAT)