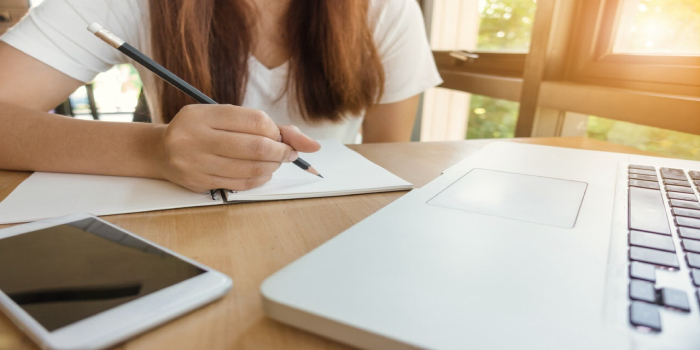 NID DAT 2019 - Every year nearly 5,000 design aspirants from all over the country appear for the Design Aptitude Test (DAT), which is a national level entrance exam conducted by National Institute of Design (NID). The NID DAT 2019 entrance exam will be held for the aspirants who are willing to get admission in Bachelor of Design (B.Des.) programmes. A total of 100 seats are offered for admissions to the qualified candidates at NID (Ahmedabad). If you are appearing for NID DAT 2019, then you can know the preparation tips along with the syllabus, books, and a lot more in this article.
LATEST - The last date to fill NID DAT 2019 Application Form has been extended to November 23 (till 2pm) and with late fee the form can be filled from November 23 (after 2 pm) to 30, 2018.
National Institute of Design (NID) has released the notification for admission session 2019-20 on October 1, 2018. Check the detailed NID DAT 2019 schedule below-
NID DAT 2019 Dates
| | |
| --- | --- |
| Events | Dates |
| Release of notification | October 1, 2018 |
| Availability of NID DAT 2019 online application form | October 1, 2018 |
| Last date for submitting application | November 23 (till 2 pm), 2018 |
| Last date for submitting printed application form accompanied with a demand draft (offline payment) | November 19, 2018 |
| NID DAT 2019 admit card | December 17, 2018 |
| NID DAT (Prelims) 2019 | January 6, 2019 |
| NID DAT 2019 result (Prelims) | March 19, 2019 |
| NID DAT admit card (Mains) 2019 | May 1, 2019 |
| NID DAT (Mains) 2019 | May 12 or 19, 2019 |
| Merit list of NID DAT 2019 | May 31, 2019 |
The exam pattern of NID DAT 2019 for prelims and mains is different. Aspirants can check below the details of both:
NID DAT 2019 Test Pattern for Prelims
The NID Design Aptitude Test (DAT) Prelims 2019 will evaluate the test-takers on the following abilities:
Analysis

Creativity

Knowledge

Visualisation

Comprehension
NID DAT 2019 Prelims will include following two parts:
Part 1- This section comprises MCQs that are marked out of 70 points. The test-takers have to record their responses on an OMR sheet that is evaluated digitally.
Part 2- This section comprises subjective questions that are marked out of 30 points. The responses are to be provided in visual and/or written formats.
Important Points
The prelims exam will be held for the duration of three hours.

It will be a pen and paper based test.

The question paper will be in English. All questions are compulsory.

There will be no negative marking.
NID DAT 2019 Exam Pattern for Mains
This part will consist of tests in different formats such as drawing/sketching, hands-on model making, group discussions, presentations, etc.

DAT mains will be of 100 marks.

The questions will be asked in English.
National Institute of Design (NID) releases separate syllabi for the prelims and mains stages. Different topics for both the stages are as follows:
NID DAT Syllabus 2019 (Prelims)
| | | |
| --- | --- | --- |
| Outline for beginners | Creative thinking & writing | Picture analysis |
| Lettering | Inspiration & creativity | Theme development |
| Innovation in design | Visual logic | Lateral thinking |
| Principles of composition | Design theory | Mood, theme & colour inter-relationship |
| Inspiration & design development | Design awareness | Colour psychology & optical illusions |
| Form & function | 3D visualization | Understanding light & shade |
| Elements & principles of design | Presentation techniques | Good design vs. bad design |
| Optical illusion | Story pictures | Colour terminology |
| Foreshortening & perspective | Memory drawing | Colour, pattern & texture |
| Natural & geometrical form | Usage of colour in compositions | Innovation & creation |
| Drawing fundamentals | Developing themes & colour associations | Imagination & doodling |
| Use of measurements, scale & proportions | Optical illusion | Graphics & pictograms |
| Expression & emotion | Ornaments & motifs | Developing observation |
NID DAT Syllabus 2019 (Mains)
| | | |
| --- | --- | --- |
| Importance of body language | Creative thinking | Interaction with NID alumni |
| Doodling | Model making | Mock interview |
| Material manipulation |   | Evolving ideas |
| Guidance on portfolio making | Audio-visual exercises | Past studio test & interview questions |
How to prepare for NID DAT 2019?
Apart from your dedication and sincerity, knowing few practical tips will help you to a great extent in preparing for NID DAT 2019.
Tip#1: Develop observation & visualisation skills
DAT 2019 will test your creative and imaginative skills. Along with that, the questions will judge general awareness, observation skills as well as visualisation skills. You should have good sketching skills as well.
Tip#2: Enhance speed
Improving your speed is vital. You should be able to present your imagination and uniqueness in the limited time duration. Work on boosting your speed so that you are able to complete all the questions in the given time. 
Tip#3: Solve sample papers
Practising maximum number of NID DAT sample papers is the key to better preparation. With this, you will have an idea about the types of questions that are asked in the exam. You will know the overall difficulty level of the entrance test as well. This will help in boosting your speed as well. Solving previous years' papers will also let you know your strong and weak areas.
Tip#4: Improve general awareness   
You should have awareness about the current and general knowledge. Cramming up each and every general knowledge book is not needed. You should start reading newspaper daily. Knowing about the big names of design industry is essential. Also, read fashion & design books/magazines. You should have a genuine passion to be a designer.  
Practice NID DAT Sample Papers here.  
Tip#5: Be unconventional
Your ideas should be fresh and original. Think out of the box. Be innovative, and have the ability to create something unique. You need to work on bringing your uncommon thinking to the fore.
Best Books for NID DAT 2019 Preparation
There are so many books available in the market for NID DAT 2019 preparation, but referring the best ones is crucial. Careers360 brings below the best books for NID DAT 2019 preparation in order to help aspirants crack the design aptitude test.
NID DAT 2019 Preparation Books
| | |
| --- | --- |
| NID DAT book by R.S. Aggarwal (aptitude section) | NID Workbook |
| Design drawing by Francis D.K.Ching | NID (B.Des.) Entrance Books and Test Series |
| Basic Rendering from Robert W.Gill | Guide for NID |
| NID Mock Test Series | Success Master- NID entrance Examination |
Part II- Subjective questions marked out of 30 points, with responses to be provided in
Questions related to NID DAT