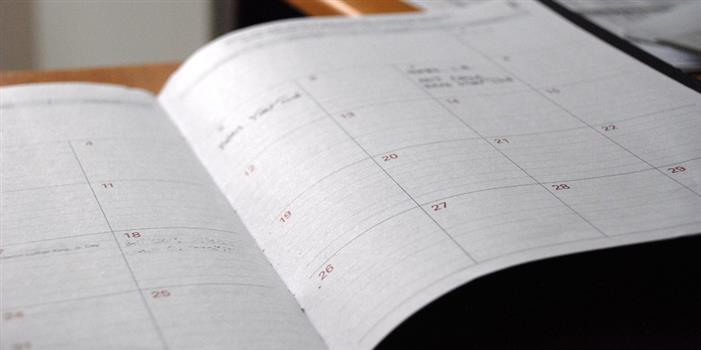 PAF Important Dates 2019- Pearl Academy of Fashion has declared the PAF 2019 entrance exam important dates for the January cycle on November 28, 2018. PAF entrance exam important dates 2019 comprises of dates for commencement of registration, last date for filling PAC entrance exam application form for admission cycle which takes place in different months. The important dates of PAF entrance exam 2019 also includes dates for downloading of admit card, announcement of result, payment of fees as well as orientation. PAF important dates 2019 also mentions the date when result will be declared and when the interview will be conducted for international and overseas candidates. PAF entrance exam is conducted for various undergraduate programmes in different spheres of design. Read the complete article to know all about PAF important dates 2019.
Latest : PAF 2019 Application Form available now 
Admissions Open Now
Manipal Academy of Higher Education
Admissions 2019 OPEN | MAHE #1 Private university in India QS world Ranking
PAF Entrance Exam 2019 Admission Cycle 
| | |
| --- | --- |
| Admission Cycle  | Timeline  |
| First Admission Cycle | January 2019 |
| Second Admission Cycle | April 2019 |
| Third Admission Cycle | May 2019 |
| Fourth Admission Cycle | June 2019 |
| Fifth Admission Cycle | July 2019 |
PAF Entrance Exam Important Dates 2019
S. No 

Event 

Date

January Cycle of PAF Entrance Exam 2019

 

1
Start date for the availability of application form of PAF 2019
November 28, 2018

2.

End date for filling of PAF application form

January 19, 2019

3.

Start date for downloading of PAF admit card 2019

Third week of January 2019

4.

PAF Entrance Exam 2019

January 27, 2019

5.

Announcement of PAF Result 2019

First week of February 2019

6.

Orientation at Pearl Academy

Last week of March 2019

7.

End date for paying fees confirming admission

First Instalment- Third week of February 2019

Remaining fees- Third week of April 2019

April Cycle of PAF Entrance Exam 2019

7.

Last date for registering

Second week of April 2019

8.

Availability of PAF 2019 admit card

Second week of April 2019

9.

PAF entrance exam 2019

Fourth week of April 2019

10.

Declaration of PAF 2019 result

First week of May 2019

11.

Last date for payment of admission fee

Third week of May 2019

12.

End date of registration for overseas and international candidates

Last week of June 2019

13.

Personal Interview for overseas and international students

First week of July 2019

May Cycle of PAF Entrance Exam 2019

14.

Last date for filling the PAF 2019 Application Form

Third week of May 2019

15.

Start date for availability of admit card of PAF 2019

Fourth week of May 2019

16.

PAF entrance exam 2019 and personal interview

Fourth week of May 2019

17.

PAF Result 2019 declaration

Second Week of June 2019

18.

Orientation

Third week of June 2019

19.

End date of registration for overseas and international candidates

Last week of June 2019

20.

Personal interview for overseas and international candidates

First week of July 2019

June Cycle of PAF Entrance exam

21.

Last Date for filling PAF 2019 application form

Third week of June 2019

22.

PAF 2019 entrance exam

Fourth week of June 2019

23.

End date for registration of overseas and international candidates

 Last week of June 2019

24.

Announcement of Result 2019

First week of July 2019

25.

Payment of fees

Second week of July 2019

26.

Orientation

Second week of July 2019

July Cycle of PAF Entrance Exam 2019 

27.

PAF application form 2019

First week of July 2019

28.

PAF entrance exam 2019

Second week of July 2019

29.

Payment of fees

Third week of July 2019

Orientation Dates 

30.

Delhi NCR (West, East) Campus

Fourth week of July 2019

31.

Mumbai campus

Third week of July 2019

32.

Jaipur Campus

Fourth week of July 2019
PAF Entrance Exam 2019 for January cycle will be conducted on January 27.
More like Pearl Academy Entrance Exam
Questions related to Pearl Academy Entrance Exam

Hi Fiamajumdar,Paf is a national level exam for u.g students.PAF 2019 appilcation end date for the entrance test which will takes place in th...

The exam centres of PAF entrance exam are likely to be different for each admission cycle. You can check the exam centre with given below link.PAF ...