NID DAT 2021: Last Minute Tips & Important Things To Carry
NID DAT 2021: Last Minute Tips & Important Things To Carry - The ultimate countdown for the National Institute of Design (NID) 's design aptitude test (DAT) have started. It is expected that approximately 5,000 aspirants will compete for a minimum of 100 B. Design (B.Des.) seats. When the D-day approaches, learning NID DAT last-minute planning tips and essential materials to bring to the exam centre is crucial for aspiring designers. NID Design Aptitude Test (Prelims) is expected to take place in the fourth week of December for 2021 admissions. It will be a three-hour entrance exam, starting at 10 AM. Test-takers are recommended to hit the exam centre at least one hour before the start of the examination, i.e. at 9 AM. Candidates can ensure that they get enough sleep in these last days prior to the exam so that their brains can function more creatively. They should try sketching everything or anything. Revamping the basic drawing concepts will benefit them with the questions relating to the design. Candidates can review last-minute tips and essential cards to take to the test centre below for NID DAT.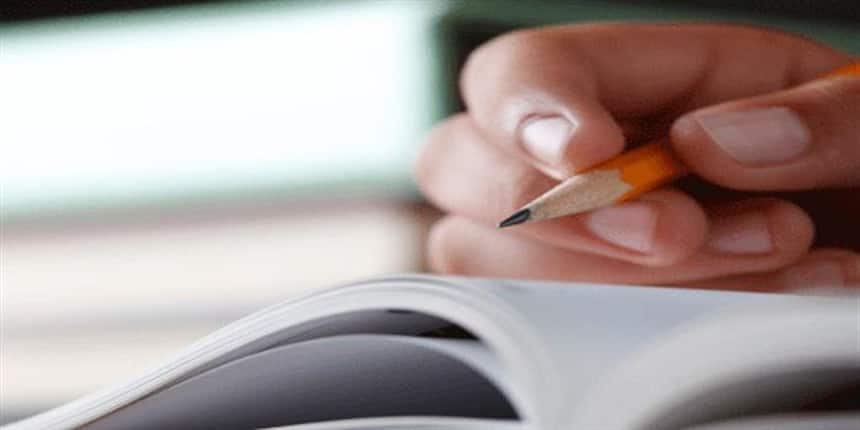 Important Things To Carry for NID DAT 2021
NID DAT Admit Card- Candidates are expected to download the NID DAT admit card which will be available from the third week of December. It has to take its clear printout to the NID DAT exam centre. No candidate would be permitted to turn up for the exam without it. NID DAT admit card shows descriptions of their name, roll number and exam centre. In addition, the hall ticket will also list items which can and cannot be brought inside the exam hall.
During the test the admit card for DAT must be checked and signed by the invigilator. The examiner must remove the lower part (part B) of the admit card, and the upper part (part A) will be handed to the test-taker.
Photo ID Proof- Test-takers are allowed to carry a legitimate proof of photo ID to the NID DAT exam centre. Without it no applicant is permitted to take the test. the photo ID can be from the following:
Passport

Voters ID card

PAN card

Driving license

Aadhaar card

Student ID card issued by current school/college
When an applicant has one of the above photo id proofs, then he / she can bring another copy of their admit card approved by their current school / college principal.
Stationery- Test-takers are expected to carry their own stationary product in DAT exam. Many of the things that they need to carry here are:
Ruler

Sharpener

Eraser

Dry colours (oil pastels/colour pencils/sketch pens, etc.)

Lead pencils (of varying grades)

Black ballpoint pen (to mark the answers in the OMR sheet)
Items which are not permitted within the exam hall include clock, cell phones or any other electronic device. Any candidate found to have any of these would be asked to exit the centre without finishing the examination.
NID DAT 2021 Last Minute Tips
The NID DAT question paper will contain questions that will determine the comprehension capability, analysis, problem-solving skills, imagination and level of knowledge of candidates.
Careers360 lists a few crucial last-minute tips below that will help candidates perform better in the examination:
Polish skills in sketching- Candidates are advised to practice and develop basic drawing principles as this will help them solve drawing questions.
Proper Time Management- The Design Aptitude Test will be split into two sections-section A (including criteria of multiple-choice questions) and section B (including questions of subjective type). Subjective problems are time intensive, which is why candidates need to balance their time to have enough time to answer them.
Candidates must read all the guidelines with caution along with the questions. It should be remembered that there are different points on different questions. And time will be spent accordingly in each of them.
Keep updated with current affairs- It is not essential that each and every book of General Information to be cramped. More significant is knowledge of recent happenings. Candidates would have to read daily newspapers for that. They should also be conscious of prominent artists, who contributed to the design industry. Time will be dedicated to reading books and magazines on design. Aspirants of this domain must grow a genuine passion.
Also Read: Practice NID DAT Sample Papers here.
Practice sample papers- Candidates are encouraged to conduct both NID DAT sample papers and mock exams to get a fair understanding of the actual exam. This will allow them to learn their weak and strong places. They can plan ahead how they want to solve the question paper on the day of the examination.
Practice staying calm- This is the main tip to hold in mind. Candidates will seek to remain calm even though they do not know the answer to a given question. In no problem need to get stuck. If a candidate cannot get the answer, then after a while he/she just moves on and returns to the same question again. Panicking will only make the situation worse; it would be beneficial to some degree to remain calm instead.
Following these last-minute NID DAT planning tips in these few days would certainly help you achieve improved results. Candidates should concentrate and be sincere and focused on offering their 100 per cent. It's important to keep a constructive attitude in the planning process. With top grades, there is every possibility to clear the test.
Also Read:
Know all about Fashion Communication
Frequently Asked Question (FAQs) - NID DAT 2021: Last Minute Tips & Important Things To Carry
Question: When will the application form of NID DAT 2021 be released?
Question: What is the age limit as per prescribed by concerned authority for NID DAT 2021?
Answer:
Candidates from the general and general EWS categories must be born on or before 1 July, 2001. However there is a three years relaxation for the candidates from OBC- Non Creamy Layer/ST/SC categories. PwD reserved candidates must be born on or before 1 July, 1996 to be eligible to apply for admission.
Question: What are the factors that determine NID DAT cutoff?
Answer:
The factors that determine NID DAT cutoff are as follows
No.of candidates appearing in the entrance test.

Seat intake

Difficulty level of the exam

Previous year cutoff trends
Question: When will the authority announce the NID DAT result 2021 mains?
Answer:
The result for NID DAT mains exam will be announced in the fourth week of May, 2021.
Questions related to NID DAT
Showing 219 out of 219 Questions