Interview of Nidhip Mehta, Dean of School of Design, Pearl Academy
Creativity and Positive Attitude determine your Success in Design Industry, says Nidhip Mehta, Dean of School of Design, Pearl Academy
Nidhip Mehta is the Dean of School of Design, Pearl Academy. In an interview with Careers360, he opines about the evolution of design programmes over the past few years. He shares his insights into the changes that he foresees in design programmes in the upcoming years. He also talks about the top recruiters who visit Pearl Academy for the campus-recruitment how are the placement trends like in the institute.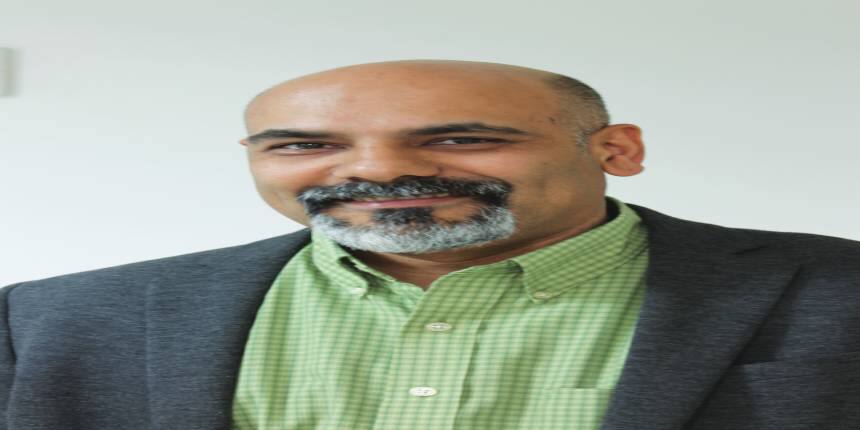 Careers360 - How has the value of design education in India evolved over the last 3-5 years? What changes do you foresee in design programmes in the coming years? 
Nidhip Mehta - Design as an education option in India has grown dramatically due to exposure to global lifestyles. Also, the internet has helped to increase understanding of the value of good design. People appreciate and are more willing to spend in good design. With an  increasing number of design schools opening,  both students and parents are considering design as a fulfilling and lucrative career option. That being said,  peoples' inclination towards design programmes is  going to increase in the near future. We can also witness a rapid transition in the job market from traditional silo-based design careers, multi-disciplinary skills, overlapping of competencies to  heavier integration of technology in design.
Careers360 - What is the selection criteria for design programme in your institute for academic session 2019?
Nidhip Mehta - Admission into Pearl UG programmes requires 50% marks in recognized board exams, two entrances exams (general proficiency + design aptitude) followed by an interview. PG programmes have varied eligibility requirements. The common eligibility criteria, however, for all the PG programmes requires an undergraduate degree or 3-year diploma course, plus the exam and interview. Generally, what we look for in design students is less about technical skills (drawing, etc.) and more about attitude, curiosity, enthusiasm, maturity, awareness of the world, eagerness, and willingness to work hard in a hands-on and participatory learning system.
Careers360 - What are the other specific certified programmes that you would advise to pursue along with undergraduate design degree?
Nidhip Mehta - Pearl Academy courses are diploma courses, so we advise a simultaneous admission into a correspondence general degree course in humanities. Certain skill-based courses might also be helpful, otherwise, no other parallel learning is required.
Careers360 - What are the challenges that a design student may encounter after graduating from college? What effective measure would you suggest to deal with these challenges?
Nidhip Mehta - The biggest challenge is adapting to a professional career that values non-traditional ways of working, including freelancing and entrepreneurship. Even corporate jobs require a certain level of entrepreneurial skill because design as a professional is highly holistic, process-oriented, and project-based. Growth patterns in design careers are not like usual corporate jobs, it is highly based on merit, body of work, and adaptability to multiple disciplines, as opposed to narrow specialization. The measures we take to help students deal with these setbacks  involve focusing on our curriculum, inculcating  a professional and entrepreneurial attitude and independent thinking as opposed to simply teaching a checklist of skills and abilities.
Careers360 - What are the career opportunities for a design graduate? How much better it gets if one opts for post-graduation? What remuneration can one expect in both the cases?
Nidhip Mehta - Design graduates can work in many different modes, such as design firms and corporates are of course the most desired option. initially, almost half of our graduates choose to freelance and become entrepreneurs right after graduation as it gives them a lot of freedom and individuality. Post-graduation is certainly an option, but not a necessity. Most students pursue further studies in design primarily for two reasons:
a) To get more advanced learning in their native discipline
b) To branch out into other related design disciplines.
Compensation for design graduates generally tends to be comparatively lower for professionals. The pay scale ranges from 5 lacs per annum on average, to 6-8 lacs per annum for corporate jobs. Design graduates, however,  get a more rapid increase in compensation in other jobs because of the value of one's portfolio in evaluation. Better work directly leads to better pay.
Careers360 - Which of the top recruiters visit your institute for the campus-recruitment for design graduates? How are the placement trends in your institute?
Nidhip Mehta - Pearl Academy School of Design gets recruiters of widely different scales from small boutique design firms with 5-50 employees to some of the world's biggest corporates, such as Accenture, IBM, Capgemini, L&T, TCS, Godrej, and Disney. We discovered  that more tech corporates are eager to integrate design in their work, so they are increasingly hiring designers to be part of  and lead  their service teams. Placements at Pearl have always been  high (above 90% range). It's fairly reasonable to say that anyone who graduates from Pearl can get a job of their dreams. 
Careers360 - Any tips for future aspirants?
Nidhip Mehta - Stay true to yourself, and embark on a creative career that aligns with your personal character, talents, and inclinations. At the same time, be open to new and difficult challenges, different ways of learning, and broadening one's perspective of what Design actually is. Always remember that design sits at the intersection of many different disciplines - arts, humanity, technology, science, commerce. All of these are important and contribute to design. Always stay updated on the latest trends and the changes that are occurring in the market.
Pearl Academy, New Delhi Updates and Articles
Questions related to Pearl Academy, New Delhi
Showing 1 out of 1 Questions