NID DAT 2020 Students' Reactions
NID DAT 2020 Students' Reactions - NID DAT 2020 is being conducted in 21 cities across the country in offline mode. The test takers reached the exam centre on the reporting time, which was 8:30 a.m. Careers360 interacted with test-takers to know how they will go about answering the questions. Go through NID DAT 2020 students' reactions to know how they prepared for the exam.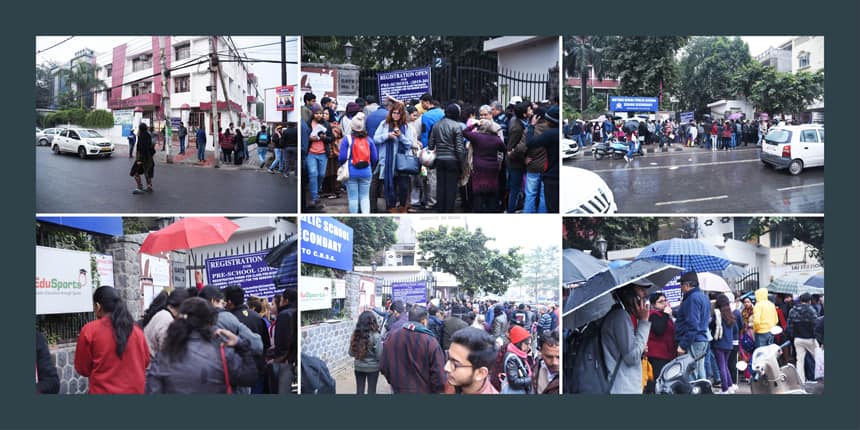 NID DAT 2020 - Post Exam Reactions of Students
According to Aarya, The exam was lengthy and questions from general knowledge were tough. He could attempt all the sections. The easiest section to him was logical and non verbal. There were two to three questions on sequential drawing. Rabindra Nath Tagore once said, "where the mind is without fear and the head is held high." Students were asked to make a poster depicting this idea along with this tagline, which was of 10 marks.
Sanya Mohanty also appeared for NID DAT prelims 2020 exam and she shared her experience on the same. Sanya said, " The difficulty level of the paper was average wherein more weightage was given drawing section. The were also questions majorly based logical and general knowledge. In drawing, we had to show our ability to be innovative regarding designing a product, which was difficult." She completed the paper on time. The were seven questions on drawing and 21 GAT questions. Also, 10 questions were from general knowledge, history and current affair. There were also logical questions based on diagram.
Khushi said that her exam went well and the difficulty level of the exam was average. She could not attempt all the questions as a few questions from diagram were left.
NID DAT 2020 Pre- Exam Reactions of Students
Mahinder Kaur who is one of the NID DAT 2020 test takers shared her strategy about answering the exam. She said "I prepared for basic English after referring to some books, which is of Arihant. I also bought books based on general knowledge for the preparation of the exam." About the strategy that she is going to implement at the time of taking the test, Mahinder said, "I will focus on understanding the question because the more I will understand the question, the better answer I will give. When she was asked about the marks she is expecting to score, Mahinder said, "I am giving NID DAT for practice, my main aim is to crack NIFT.
Manaspi said that her preparation for NID DAT exam is good. For the preparation of the exam, she focused more on general knowledge, particularly arts, culture, dances, paintings of different regions of our country. As far as the marks is concerned, she said that she is not expecting anything. Manaspi will also appear in other design exams,such as NIFT and Pearl.
While speaking to Aarya about how she prepared for NID DAT exam,she said that she practiced a few sample papers that she got online and also prepared general knowledge by referring to different websites. She does not have any particular strategy in her mind that how she will go about answering the test. She will also appear in Shristi and UCEED exams.
Questions related to NID DAT
Showing 205 out of 205 Questions