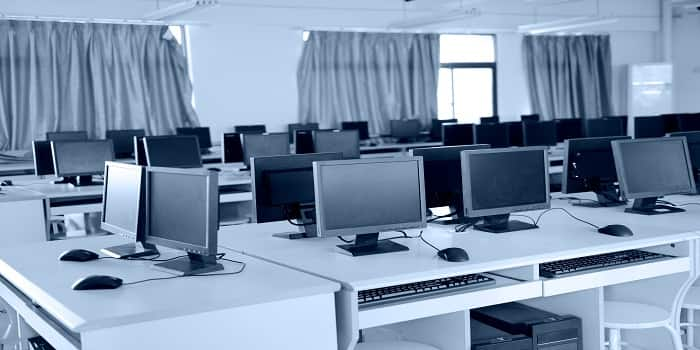 NID DAT Exam Centres 2019 - National Institute of Design (NID) will declare list of NID DAT 2019 exam centres along with other information pertaining to the entrance test. The NID DAT exam centres 2019 are the cities where the exam will be conducted. While filling the application form of NID DAT, candidates will have to select exam centres. The total number of exam centres of NID DAT 2019 varies for the preliminary exam and for the main exam. In 2018, there were 23 cities were NID DAT was conducted, while the main exam was held at NID campus of Ahmedabad. Meanwhile exam centres will be allocated to the students on the basis of first come-first serve basis. Check the complete details about NID DAT exam centres 2019 in the article which is given below.
Admissions Open Now
Arena Animation Admissions Open
Apply Now for Animation Courses at Arena Animation
NID DAT 2019 Exam Centres for Preliminary Exam
Candidates can select the cities where they aspire to appear for the test from NID DAT exam centres 2019. The list of cities where the NID DAT 2019 will be conducted is given below in the table.
List of NID DAT Exam Centres 2019
S.No

Name of the City

1.

Mumbai

2

Vijayawada

3

Chandigarh

4

Dehradun

5

Kurukshetra

6

Bhubaneswar

7.

Dehradun

8.

Guwahati

9.

New Delhi

10.

Ahmedabad

11.

Bengaluru

12.

Hyderabad

13.

Jammu

14

Panjim

15.

Nagpur

16.

New Delhi

17

Chennai

18

Ranchi

 

19

Raipur

20

Lucknow

21

Bhopal

22

Jaipur

23

Kolkata
NID DAT 2019 Exam Centres for Mains
All the candidates who qualify the preliminary exam, they will be eligible to appear for the main exam at the Ahmedabad campus of National Institute of Design.
Key Features About NID DAT Exam Centres 2019
There might be one or more exam centres of NID DATin any of the cities.

Candidates should carefully select NID DAT exam centre as the authorities will not change it after it has been alloted

National Institute of Design has the authority to add or reduce any of the exam centres in different cities

It is not mandatory that the candidate will get an exam centre of his or her choice.
Note: Candidates must arrive at the test centre at least one hour before the commencement of the exam.
NID DAT Admit Card 2019
The admit card of NID DAT 2019 will mention the complete address of the exam centre. It is compulsory for the candidates to bring with them the NID DAT 2019 admit card to the exam centre.

Candidates will be able to download NID DAT admit card 2019 by entering their registered mail address, password and verification code.

Candidates must ensure that there is nothing written or scribbled on NID DAT admit card 2019.
Questions related to NID DAT