UCEED Participating Institute 2023: UCEED is a national-level exam conducted by IIT Bombay to offer admission to design aspirants in various B.Des programmes. Getting admission to a top design institute is the dream of every design aspirant. Through UCEED, students can gain admission to the UCEED 2023 participating institutes and other results-sharing institutes in different design courses at the undergraduate level. The admission cell will grant admission to the students in the UCEED participating institutes through UCEED counselling and seat allotment. Read the complete article to know all about the UCEED participating institutes 2023.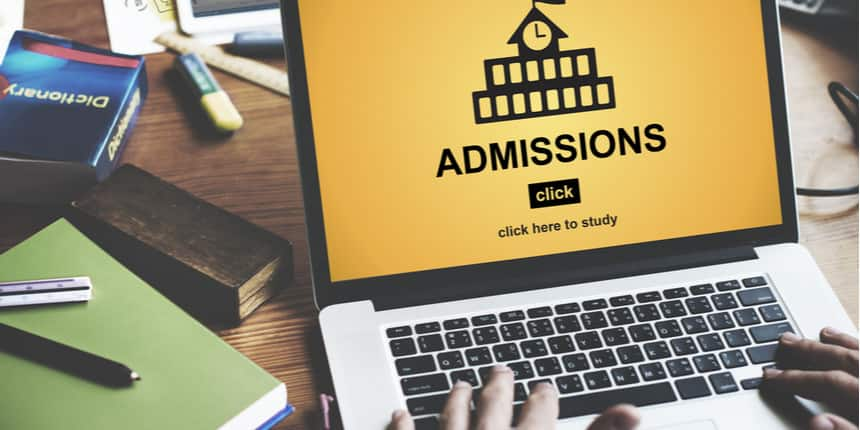 UCEED Participating Institutes 2023 - Result Sharing Colleges
Top College in India Offering Design
UCEED Participating Institutes 2023
Aspirants who want to secure admission in the B.Des programmes can take admission to the UCEED participating institutes with a valid score of UCEED 2023. Students who have cleared UCEED 2023 and secured a valid rank will be allotted admission to the UCEED participating institute 2023 - IIT Bombay, IIT Guwahati, IIT Delhi, IIT Hyderabad, and IIITDM Jabalpur through UCEED counselling and seat allotment.
UCEED 2023 was held on January 22, 2023, in 24 cities across the nation. The result of UCEED has been announced on March 9, 2023, in online mode. The seat availability in IITB, IITG, IITH, and IIITD is given in the table below.
UCEED Participating Institutes 2023 - Seat Intake
Also Read:
UCEED Result Sharing Institutes 2023
Apart from the UCEED Participating Institute, there are various top design institutes that offer admission through UCEED scores. However, candidates must check the eligibility criteria for admission to the respective institute before applying for admission to the result-sharing institute. These result-sharing institutes will not be a part of the Joint Admission Process held by IIT Bombay. The list of the result-sharing institutes is mentioned in the table below.
UCEED Result Sharing Institute 2023
World University of Design, Sonepat
Alliance University, Bengaluru
RV University, Bengaluru
JK Lakshmipat University, Jaipur
Department of Design, Netaji Subhas University of Technology (NSUT), New Delhi
Footwear Design & Development Institute (FDDI)
Institute of Design, Nirma University, Ahmedabad
Srishti Manipal Institute of Art, Design and Technology, Bengaluru
FLAME University, Pune
Presidency University, Bangalore
Lovely Professional University, Phagwara
MIT ID Indore - Avantika University
CEPT University, Ahmedabad
ARCH College of Design and Business, Jaipur
O.P. Jindal Global University, Sonepat
Navrachana University, Gujarat
Aayojan School of Architecture, Jaipur
Symbiosis School of Planning Architecture and Design, Nagpur
Shiv Nadar Institution of Eminence Deemed to be University, Delhi NCR
Dr. D. Y. Patil School of Design, Pune
Top Design Colleges in India
Candidates can download this EBook to check the list of top design colleges from all parts of India.
Download EBook
UCEED Result 2023
The result of UCEED has been announced on March 9, 2023, in online mode. Candidates can check the UCEED 2023 result by providing the required credentials in the login window. Along with the UCEED result 2023 qualified candidates will be provided with a scorecard valid for a period of one year from the date of the result announcement.
Also Read: Top Colleges Accepting UCEED Score for Admission 2023
UCEED Counselling and Seat Allotment 2023
Indian Institute of Technology (IIT) Bombay has begun the registration for UCEED 2023 counselling and seat allotment in online mode. Qualified candidates will be called for counselling and seat allotment of UCEED based on the merit list. UCEED counselling and seat allotment 2023 are to be held in three rounds. Students will be allotted seats based on their UCEED rank, category, and choice of institutes.
| Activity | Date |
| --- | --- |
| Submission of Online Application for BDes Programme | Mar 14 to 31, 2023 |
| Seat allotment round 1 | Apr 10, 2023 |
| Seat allotment round 2 | May 10, 2023 |
| Seat allotment round 3 | Jun 10, 2023 |
Browse Top Fashion Design Colleges by Location