How to score well in NID DAT 2019
How to score well in NID DAT 2019 - As design aspirants, you certainly know what to study and when to study. Not everyone, however, knows the tricks to how to score well in NID DAT. As preparing for NID DAT definitely takes lots of hard work, knowing some tips on how to score well in NID DAT 2019 along with the hard work can do the trick. Always remember that cracking an exam is not inversely proportional to hard work, in fact it is about giving your best in the examination hall. Designing aspirants who are wishing to score well in NID DAT 2019, here are some useful tips that will help you get sure-shot success in the entrance exam.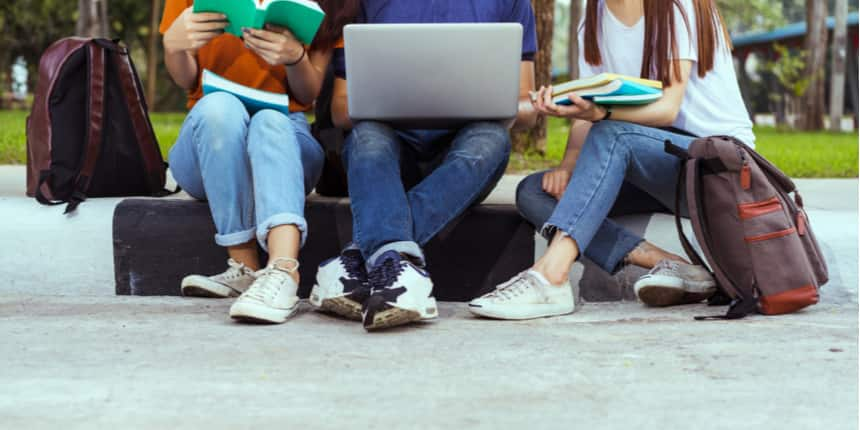 Design Aptitude Test (DAT)
NID DAT is a national level exam conducted by National Institute of Design (NID) that offers admission to Bachelor of Design (B.Des). A total of 100 seats are offered for admission to the qualified candidates at NID (Ahmedabad). The exam is divided into two parts- NID DAT (Prelims) and NID DAT (Mains). Candidates who are shortlisted in NID DAT (Prelims) can appear for NID DAT (Mains) admission round.
NID DAT (Prelims) is the written design aptitude test that aspirants have to clear first whereas NID DAT (Mains) consists of studio test and interview round. Candidates who score well in NID DAT are given admission in design programmes at NID. 
How to score well in NID DAT 2019? 
If you are preparing for NID DAT 2019, some tips have been devised below that will help you score well in the entrance exam. These tips will come in handy as it will help you tap into your true potential and emerge as a dominant player. 
Tip 1- Stay Updated with Current Affairs 
To score well in NID DAT 2019, students must have knowledge about current events in terms of the latest and ongoing trends of the industry. As a result, it will help you enhance your awareness in the field of design. Reading newspaper and magazine is highly recommended to keep yourself updated. 
Tip 2- Start Preparing 6 Months before the Exam
If you want to score well in NID DAT, start preparing for it prior to 6 months of the exam. The reason being it takes time to improve in sketching. In addition, it will help you to prepare the portfolio when you have ample time before the exam. Your sketching practice should go hand in hand every day. 
Tip 3- Avoid Mistakes that deter you from Scoring Well 
Don't let your nervousness overshadow your confidence during exam. If there is any question you do not know the answer, it would be a smart move to leave that question and attempt rest. After completing your paper, you can come back to that question and try solving it. Read each and every word of the questions carefully because sometimes a single word in the question can give you a clue as to how to solve the question. Concentrate more on the questions that bear higher marks. 
Tip 4- Solve Sample Papers
Try practicing sample papers as much as you can as it will lead you to score well in NID DAT. This will get you familiar with the types of questions that are asked in the exam and the difficulty level of the entrance test as well. In addition, solving sample papers will augment your speed to answering the question. 
Solving previous years' papers will also help you know how to go about the sequence to answer different sections. 
Download NID DAT Sample Papers here!
Tip 5- Be Creative 
Innovation is prerequisite if you want to score well in NID DAT. Ability to come up with unique ideas and create something new will increase your chances to outscore everyone. The questions in the exam assess your out of the box thinking, therefore, keep your creative thinking at the forefront. 
If you are wondering how to score well in NID DAT 2019, following these tips will help you fulfil your goal. Stay motivated and focused throughout your preparation. The aforementioned tips with positive approach will prevent you from the exam fear and you will see how easy it becomes to score well in NID DAT.
Questions related to NID DAT
Showing 209 out of 209 Questions