B.Des. in Fashion Design: The A-Z of production in fashion
Whether you are pursuing a B.Des. in fashion design or considering establishing your brand, it is crucial to understand how the manufacturing process, while almost always hidden behind the scenes, plays a critical role in fashion.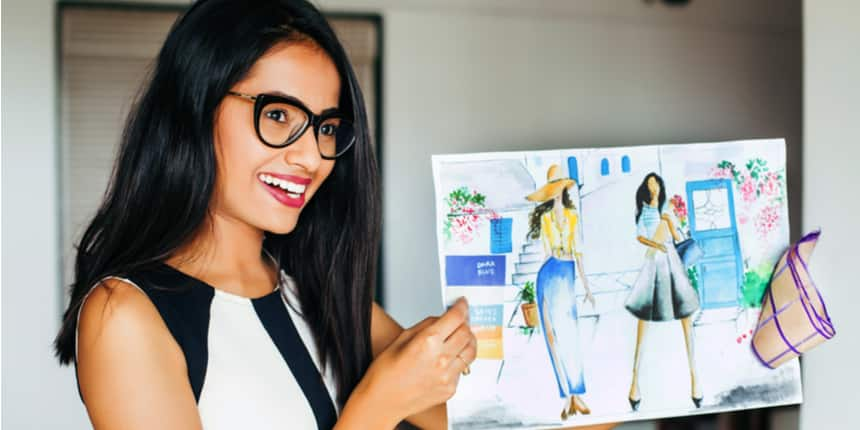 The most important component of bringing a fashion product or collection to market is production and manufacturing. Thanks to various innovations, independent garment makers have been able to establish their hold in the market. Even the chief designers at high-end clothing brands are focused on the garment production process, right from material procurement to delivering a finished product that fulfils customer expectations.
If you are an aspirant looking to enrol in a B.Des. Fashion Design course, it is important to understand the fundamentals of production in fashion. The garment production process is a set of well-organised activities that include laying, marking, cutting, sewing, checking, finishing, pressing, and packing. The process entails transitioning from a limited number of samples or prototypes to commercial quantities of an item or design in a variety of sizes, colours, and patterns.
Click here to apply in B.Des (Fashion Design) at UPES Dehradun
Phases of Garment manufacturing
The garment manufacturing process is typically divided into three macro phases: pre-production, production, and post-production.
Pre-production
The first phase in garment production is pre-production. It entails all the processes carried out before the bulk manufacture of garments. This typically includes sample creation and approval, raw material procurement and testing, garment costing and pattern creation.
A typical pre-production process is as follows:

Sample creation - In this stage, designers and manufacturers collaborate to debate the design and reach an agreement on how the final product should look.

Pattern creation - Pattern design is the next step, which involves making a physical paper copy of each component of the garment. The copy will represent the actual proportions and include seam allowance and trimming allowance, among other things.

Raw material procurement - The fabric is then sourced and developed according to the buyer's specifications.

Sample approval - Once raw materials have been procured and tested, samples are created based on the pattern design and submitted to the designer for any required changes. They are also provided to buyers for review. If the customer requests further work or the sample is not approved, modifications are made accordingly and re-submitted to the buyer.

Garment costing - Garment costing is the process where merchants prepare a cost sheet with details of cost break up such as raw material cost, manufacturing cost, overheads, and margin.

Lastly, the final approved pattern is prepared.
Production
The physical production of garments takes place at this step. It involves spreading, cutting, sorting, and assembling.
Spreading - In this step, fabrics are laid out and sorted on the spreading table, then piled by size according to the markings. Various types of spreading methods are used today, from manual spreaders to spreading carriages, automatic spreaders, and more.

Cutting - The fabric is then cut according to the specified dimensions.

Sorting/Bundling - After cutting, the fabrics are sorted and bundled based on their size.

Sewing/Assembling - Finally, the various cut fabrics are sewn together to make a full garment.
Post-production
Post-production is the final phase in garment production. The first step in post-production is inspection, which entails inspecting all finished garments for defects. After this initial examination, garments are pressed before the final inspection, which weeds out any substandard clothing. All finished clothes are then sorted by size and pattern before being packed for distribution. And finally, all packaged garments are sent to dispatch to be shipped to their destination.
Make your dream career a reality
A career in fashion is a dream for many. It requires skill, passion, and hard work to make it big in the fashion industry. Earning a degree in fashion design is the first step in that direction. A premier institute of learning, UPES offers various fashion courses crafted by academic experts and industry veterans. Start today by enrolling for a B.Des. in Fashion Design.
Disclaimer: This content was distributed by UPES, Dehradun and has been published as part of Careers360's marketing initiative.
School of Design, University of Petroleum and Energy Studies, Dehradun Updates and Articles
The transportation and mobility industry is growing at a rapid...
14 Dec 2021
Questions related to School of Design, University of Petroleum and Energy Studies, Dehradun
Showing 1 out of 1 Questions
School of Design, University of Petroleum and Energy Studies, Dehradun