How to Prepare for NIFT 2019 Entrance Exam
How to prepare for NIFT 2019 entrance exam - Do you have an eye for colors, fabric and their coordination entice you? Does your creativity become a style statement among your peers? Are you able to convey your unique ideas through sketches? If you have an affirmative answer to these questions, you are made for a career as a fashion designer. Fashion designing is beyond creativity and glamour, in fact, it is about producing timeless style that appeals to every individual. Setting up a new benchmark and keeping up with the trend is the greatest need in fashion design industry. It is a thriving career choice, which needs the utmost dedication, expertise and skills to stay ahead of the fashion world. To get into this profession, you first have to pursue a course in fashion designing. National Institute of fashion designing offers various graduate and postgraduate degree courses to help students take their skills to a new height. To secure a seat in this institution, one has to crack NIFT entrance examination, which is a national-level exam. This article offers you useful tips on how to prepare for NIFT entrance examination.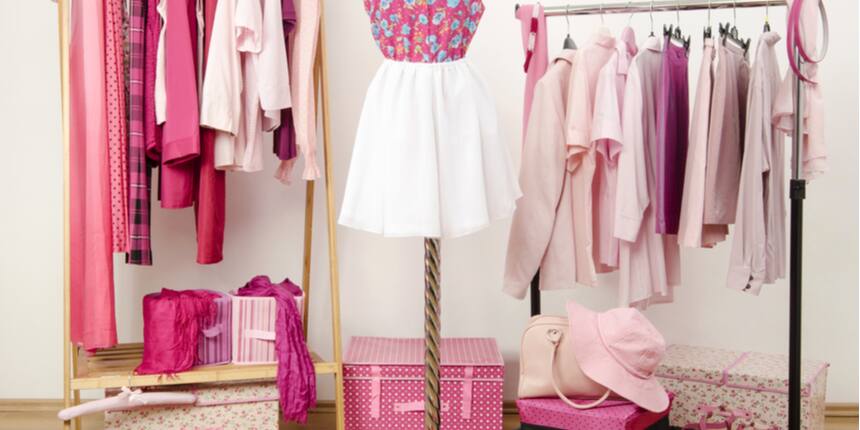 With limited seats and a wide number of candidates applying, obtaining a good rank is not elementary in NIFT 2019. Following effective tips on how to prepare for NIFT 2019 entrance exam with complete dedication and effort will let you have the edge on other aspirants. Go through this article to know the tips and tricks on how to prepare for NIFT 2019 entrance exam and obtain outstanding marks.
1. Know  the syllabus well
Aspirants who are appearing for NIFT entrance exam should have the syllabus at their fingertips. They sit for General Ability Test (GAT) and Creative Ability Test (CAT) in the entrance exam. Students should be thorough will all the topics that are covered in GAT and MAT.
Topics covered in GAT are mentioned below:
English comprehension

General knowledge

Current affairs

Quantitative ability

Analytical ability

Communication ability
Topics covered in CAT are as follow:
Designing ability

Illustration skills

Knowledge and use of color palette

Intuitive ability

Observation power
In addition, candidates who clear CAT and GAT will have to appear for a situation test, which will assess their competency in handling materials.
2) Understand the Paper Pattern
To prepare effectively for the examination, students should comprehend the paper pattern well and style. They should know the types of the questions asked in the exam, practice previous years' question papers so that they get familiar with the question pattern. The entrance test consists of two main parts- Creative Aptitude Test and General Aptitude Test.
3) Work on Your Sketching Skills
Sketching is one of the prerequisite skills in fashion industry. Your idea and creativity are of no use if you are not able to convey them on paper. To be precise, if you are poor at sketching, chances are slim that you would be able to get through the exam. To beat this challenge, you can enroll yourself in a sketching training class in case you are not skillful at it. Another useful tip is that always carry a notebook as you never know when some striking idea would cross your mind. Having a notebook along with you will enable you to practice on the spot. At the time of practising, you should be mindful of the following factors:
The figures need to be of the right proportion.

Your pencil strokes should be straight and clear and should not have any trace of erasing history.

Your observation skill will reflect on your sketches, so be innovative and unique
Do not stress as it is not one hit wonder, you will improve your sketching skill with practice over a period of time.
4) Manage Time
Time management is one of the important skills that one should learn so that they do not miss on any question as there is limited time to answer the questions. You need to pick up your pace while solving the questions. Also, you should be careful while answering the paper because speed can take a toll on your accuracy. The only way to maintain balance between speed and accuracy is practice. The more you practise, the better you will be with speed and accuracy.
Tips on How to Keep Anxiety at bay
Regardless of putting in so much and following the tips on how to prepare for NIFT 2019 entrance exam, sometimes students stress a lot and end up underperforming in the exam. Here are some tips that will help candidates keep anxiety miles away and only focus on boosting their performance. Go through the tips below on how to prepare for NIFT 2019 entrance exam while overcoming the stress.
1. Keep Stress Away
Stress may not be completely avoidable before exam, but it hampers your preparation and eventually impacts your performance on the exam day. Trying to stay positive to keep yourself calm and relaxed will considerably help you and keep you in a different zone. Take a break from the preparation and involve yourself in the activities that keep you lively.
2. Get     Expert Guidance     
Although following the tips on how to prepare for NIFT entrance exam , you may probably have some doubts related to the syllabus, exam pattern or the test day. In such a case, seeking advice from a mentor will come in handy. The mentor will not only clear your confusion but will also boost your confidence to take the exam and keep you stress- free.
3. Keep Short Notes Handy for Revision     
It is not feasible to go through all the topics in detail while revising. Making short notes covering all the important points will go a long way. The short notes definitely boost your chances of performing well in the exam.
4. Get Your Basics Right     
 Having sketchy knowledge when you are preparing for an entrance exam will not suffice. You should have in-depth knowledge in each and every topic in the syllabus. Learning formulas may help in some case but competitive exams are more about logic.
To fare well in the exam, aspirants should work on overcoming their weakness while enhancing their strengths. Students should also prepare for the exam in a time bound manner. 
Questions related to NIFT Entrance Exam
Showing 1646 out of 1646 Questions
National Institute of Fashion Technology Entrance Examination (NIFT Entrance Exam)